Our Focus
Czech artist Ondřej Strnadel honoured in Munich
Czech designer and glass art maestro Ondřej Strnadel has been honoured in Munich for a series of matte hand-blown objects. On Sunday, 11 March, at the 2018 Handwerk Messe international trade fair, Strnadel picked up the Bavarian State Prize. The jury, evaluating entrants in the MEISTER DER MODERNE competition, specifically applauded the artist's abilities to blaze new ground in the traditional field of glassmaking.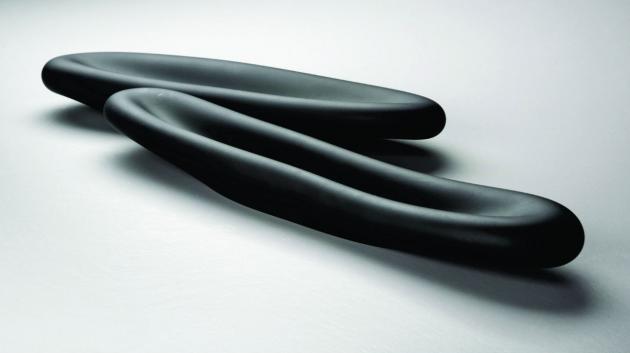 Objects on display in Munich. "Twins" – 2017, hand-blown and cased ground glass, 5x51x10cm, 5x46x12 cm (photo: Petr Willert)


Objects on display in Munich. "Twins" – 2017, hand-blown and cased ground glass, 5x51x10cm, 5x46x12 cm (photo: Petr Willert)
► For Czech version click here
Along with a gold medal and diploma, Strnadel received a monetary prize of EUR 5,000. "This prize, which has a thirty year tradition, is awarded by a jury comprised of notable figures from the arts and crafts community, says Lucie Havlová, co-owner of Galerie Kuzebauch, herself present at the awards ceremony along with Strnadel. "It is given to figures from the field of the applied arts and crafts from across the world. Which means those unafraid to push the boundaries of traditional arts and crafts for the modern age. Previous Czech winners include such notable names as [Stanislav] Libenský and [Jaroslava] Brychtová, František Vízner, Pravoslav Rada, Oldřich Plíva and others." Havlová added: "Our gallery was invited to the Meister der Moderne exhibition by art historian Elke-Helene Hügel and competition director Wolfgang Lösche, both from Munich's Handwerkskammer (chamber of handicrafts)."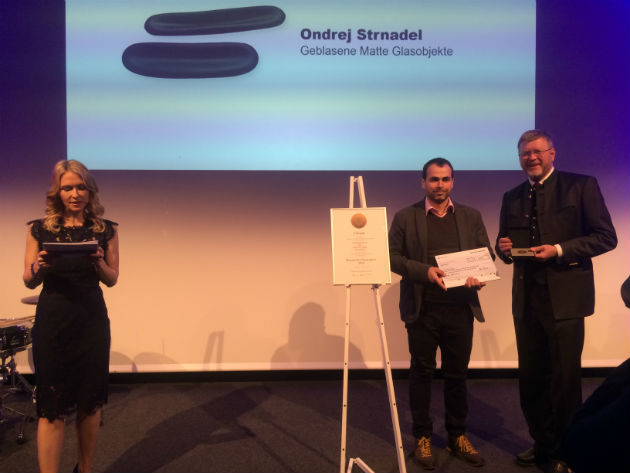 The gala award ceremony took place on March 11, 2018 in Munich (photo: Lucie Havlová)
This year's MEISTER DER MODERNE exhibition presented works by thirty-one representatives from the field of contemporary arts and crafts. The participants came from eleven countries, with works spanning the fields of ceramics, metalwork, textiles, jewellery and glass. Glass art and ceramics were the most heavily represented.
The work of Ondřej Strnadel has previously been showcased in Munich by Galerie Kuzebauch; furthermore, this year the gallery also showcased the work of another Czech glass artist, namely a molten glass bowl by Zdeněk Lhotský. Galerie Kuzebauch has also exhibited Strnadel's works on a number of occasions. Two such exhibitions in Prague were entitled "Ta realita" ("That Reality", 2014) and "Klid Neklidu" ("Ease of Unease", 2016). Strnadel's works also attracted the attention of collectors at last year's RÉVÉLATIONS fine arts and crafts trade fair in Paris.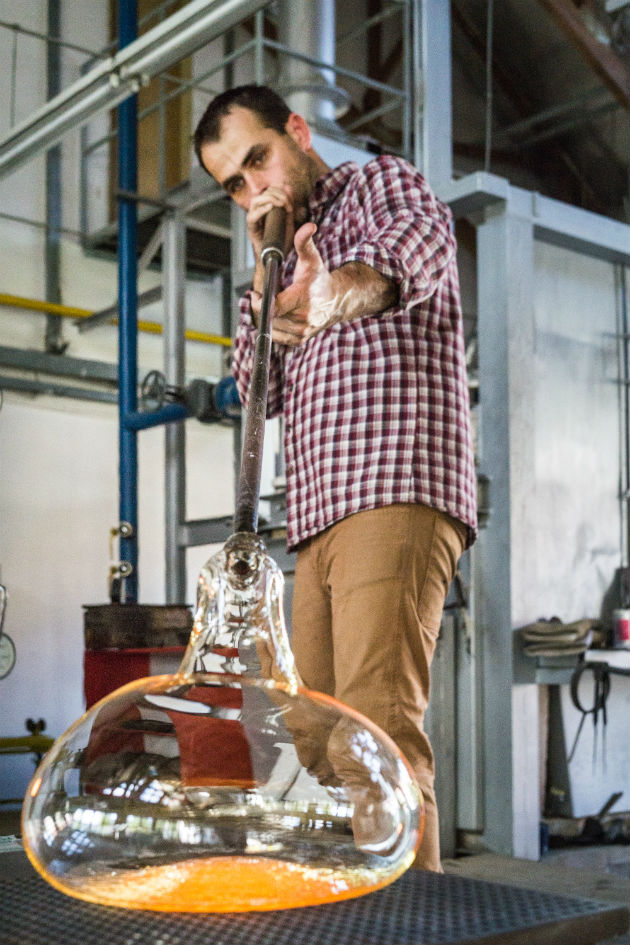 Ondřej Strnadel's hand-blown glass (photo: Tomáš Rubín)
Ondřej Strnadel casts his glass objects by hand – meaning without the use of moulds. "The [initial] shape comes naturally, then one intervenes by blowing, but only in rare cases do I create an indentation or larger deformation in order to achieve that which I seek to depict," says the glass artist of his technique.
Notably, Strnadel inherited his glass trade from his father. He then studied at the Secondary Glass School, Valašské Meziříčí (SUPŠ) before gaining a higher education at the Industrial Design Studio at the Tomáš Baťa University in Zlín. His works are characterised by their craftsmanship, quick-wittedness, and technological proficiency. Asides from his own works, Strnadel also assists other glass artists to gain global recognition. Since 2000 he teaches glass art creation at SUPŠ in Valašské Meziříčí.
Text: Tereza Lišková, translation: Dominik Jůn
13. 3. 2018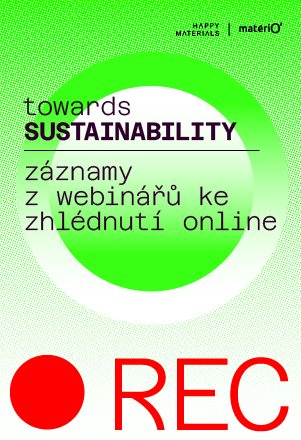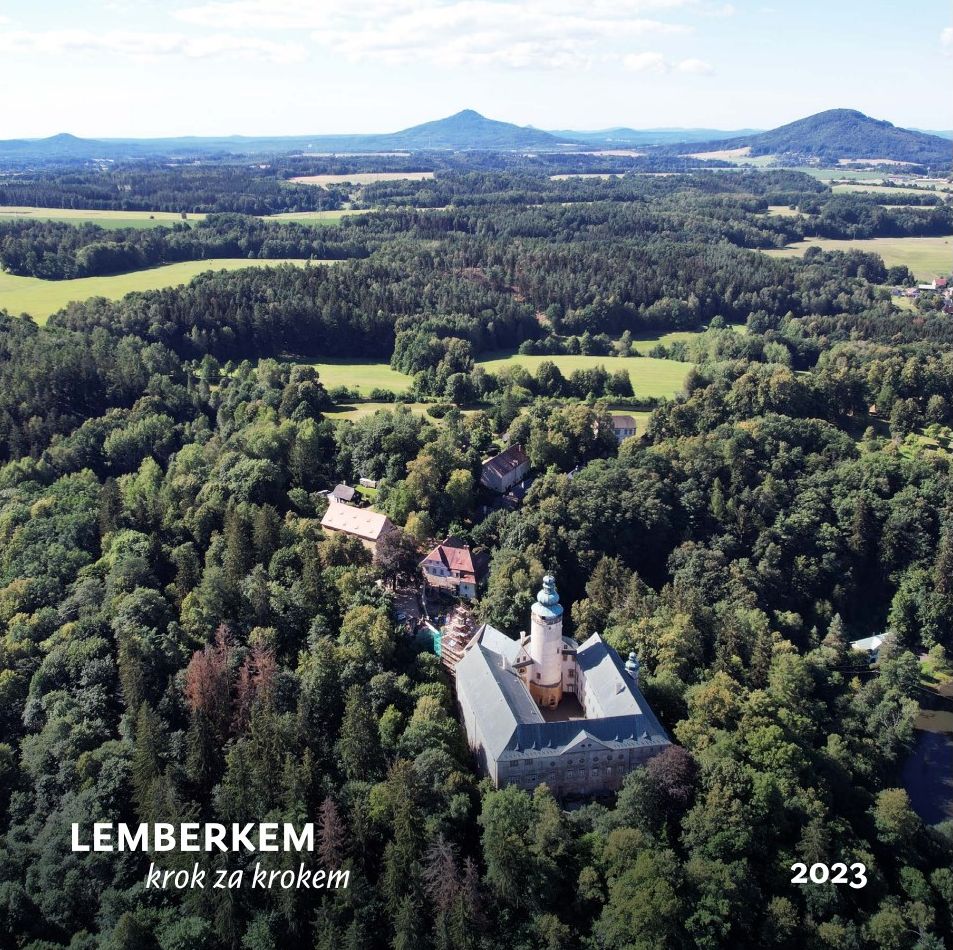 LATEST COMMENTS