About us
Material Times is the first Czech magazine about materials and related topics. It is published by the company Happy Materials Ltd. as both formally and substantively independent activity.
Focus of the magazine derives from the desire to connect the creative world of architecture, art, crafts and design with the one of technology, new materials and science.
Material Times wants to inform readers about new trends and ideas, featuring new possibilities and procedures as well as opinions of remarkable people and various initiatives. It aims to seek traditions, inspire innovations and reflect on their implications for our society or the environment.
All articles are available for free on our website, some of them in English as well.
---
The magazine Material Times is published by Happy Materials, a company operated for more than ten years by Lucie Havlová and Tomáš Hendrych. In 2011, the pair's longstanding interest in production materials led to the founding of the matériO Prague materials library, thanks to the support of an EU grant. In 2013, the library began to publish the Material Times magazine. May 2018 marks the third printed edition of this publication, while further content is freely available at www.materialtimes.com
---

---
The team: Tereza Lišková (editor-in-chief), Lucie Havlová (publisher, journalist), Tomáš Hendrych (publisher, photographer), Tomáš Rubín (photographer), Tomáš Princ (photographer), Kateřina Přidalová (journalist), Dominik Jůn (translator), Patricie Klimešová Vlachová (translator), Tereza Anderlová (reporter), Barbora Tydlitátová (reporter), Kateřina Zvelebilová (reporter), Nela Kýrová (reporter), Lucie Tomanová (journalist), Barbora Vrablíková (reporter), Barbora Togel (illustration), Taja Spasskova (illustration), Milena Svačinová (proofreader), Petr Holman (proofreader), Eliška Knotková (reporter, editor) ISSN 2336-5102
---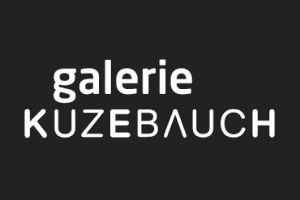 LATEST COMMENTS