Our Focus
Glass whisperer Tadeáš Podracký seeks the archetype
Czech glass designer Tadeáš Podracký explores ancient vase designs and distorts and transforms Greek amphora into bizarre totemic objects. Ambiente Fair he presented a clear glass fruit box. On TalentsTuesday during the fair in Frankfurt he explained why his latest project – "Pineapples" – is an hommage to the first vases created by mankind.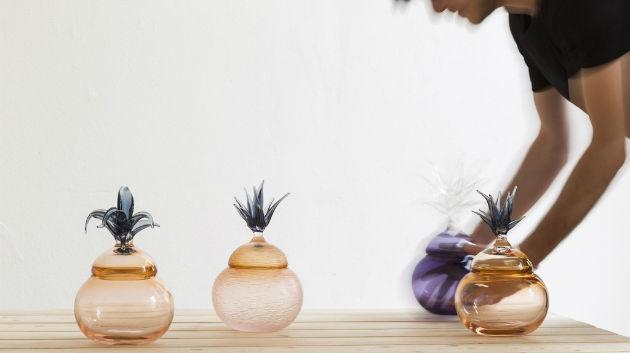 He likes real pineapples. But portraying this tropical fruit with its crown of spiky leaves posed a stiff challenge for Tadeáš Podracký. "Here I've used ancient glassmaking techniques", says the 25-year-old from Prague when describing his fragile pineapple vessels that lie somewhere between utility object, decoration and objet d'art. These one-off pieces, most of which are hand blown in his workshop in northern Bohemia, look both traditional as well as unusually playful and young.

In some he has set the fruit crown on a vessel reminiscent of an apothecary's jar. In other freer interpretations, the crown is positioned on a glass pumpkin. These objects are typical of the experimental, laboratory character of Podracký's work. He says: "I look for meanings and symbols. The formal and social history of things interests me. Pineapple and pumpkin shapes are reminiscent of the first vessels that man created and they are also reflected in the shapes of vases and bowls across world cultures."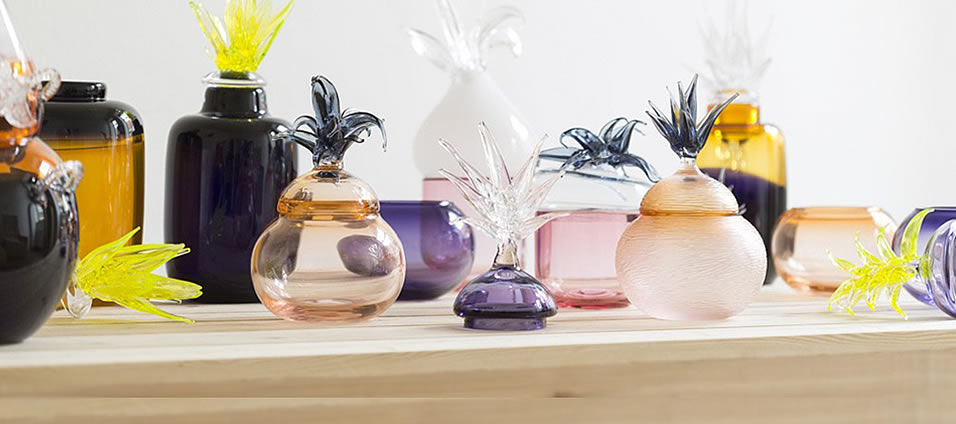 Tadeáš Podracký completed his degree at the Prague Academy of Art and Design just last year. One of the Czech Republic's most significant designers, Rony Plesl, was his teacher. Podracký rounded out his studies at the New York School of Visual Arts. However, as early as 2012 he won the coveted "Ludwig Moser Award" from the famous Moser glassworks for his designs of totemic glass towers. Further awards have followed.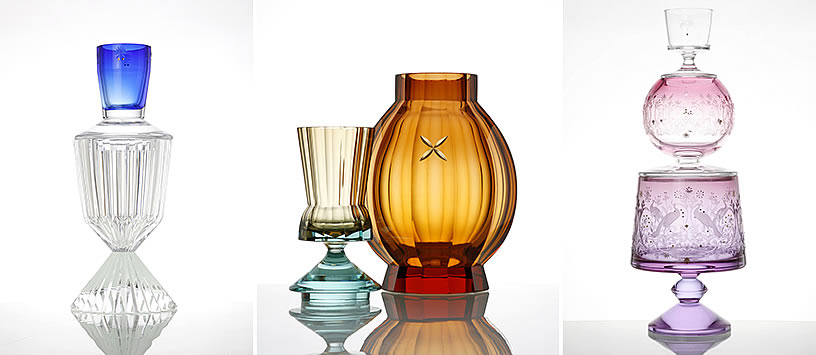 The passion of the artist's search for the prototype, the beginning of all forms, is evident in his 2013 work "Jaars", comprising a sled and a chair with massive crystal glass vessels tied to them with leather straps. The influence of Joseph Beuys' provocative installations from the late 1960s is unmistakeable. For Beuys the sled was a shamanic leitmotif. Similar to the way in which Beuys attached grey felt and fat to his sled, Podracký straps his exquisitely cut glass. There are also clear signs of influences from prehistoric artefacts. "Glass craftsmanship is part of my Czech roots. I use it to create many things", says Podracký.
Ambiente knows concept glass artist Podracký from previous visits. At Talents 2015 his "Pineapple" collection made an impression with its astonishing feeling of lightness, its gentle colours and its comfortable shapes. "Above all, I'd like to attract the interest of galleries," he told us. His work is clearly rooted in art, less in classic product design or craftsmanship, although this is an important component. An example is his room-sized "Orchid" created from dark glass.
Source ambiente-blog.com, Photo Podracký's archive
24. 3. 2015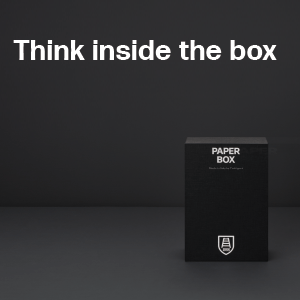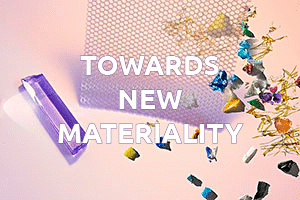 LATEST COMMENTS