Our Focus
People hate using single-use plastic bags. Bio degradable plastic bags by Infiberry, a Czech start-up, may be the right solution
"Is there really no alternative to the commonly used plastic bags?" Hana Němcová and Tereza Dvořáková, two medical students from the Czech Republic, had a burning need to find an alternative approach to the single-use plastic bags. Once they failed to find a product in the market which would meet their requirements, they decided to launch a start-up called Infiberry. This summer, they introduced Frusack, a reusable colourful shopping bag made primarily from a bioplastic, polylactic acid based material known as PLA.
► českou verzi článku najdete zde
Using Hithit, a Czech crowd funding platform, the two students managed to collect the necessary sum within a couple of weeks. The campaign will run for several more weeks. So far, the students have collected some four hundred and thirty thousand Czech Crowns. Both women were struck by their success and plan to launch a serial production, to open an e-shop, and expand to international markets.
"I was always frustrated by the volume of plastic waste our household would generate every day. What I was most irritated by were the single use plastic bags which I kept under the sink. I kept looking for an alternative solution, for re-usable bags, which would be environment friendly and more practical," says Hana Němcová who initiated the project. Together with Tereza Dvořáková, her friend and schoolmate from the medical school, she decided to develop a new product and offer it to other consumers, too. The two girls presented their idea at the last year´s Prague Design Week, where they received highly appreciated feedback from visitors.
The result of their efforts is Frusack – a re-usable and transparent bag made from PLA – a polymer based on lactic acid. Hana Dvořáková and Tereza Němcová decided to use this material with respect to principles of circular economy. PLA is a biodegradable material made from renewable biomass sources, such as corn, potato, or rice starch or cane.
Plastic materials made from renewable sources, which PLA belongs to, had existed already at the beginning of the plastics industry. Recently, experts have started paying increased attention to them and their market keeps growing. PLA is becoming more wide spread thanks to the 3D printing, the tissue engineering, and production of single-use dishes, cutlery, and bags. It has made its way to marketing campaigns, too. As every other material, PLA is neither perfect nor bad. Its reputation and real properties in various applications may be influenced by many factors. By all means, it is one of many possible (and rather promising) alternatives to the traditionally used petrochemical polymers. In the production of PLA, raw materials are fermented to produce lactic acid, which is then polymerized. This production, however, is rather energy consuming.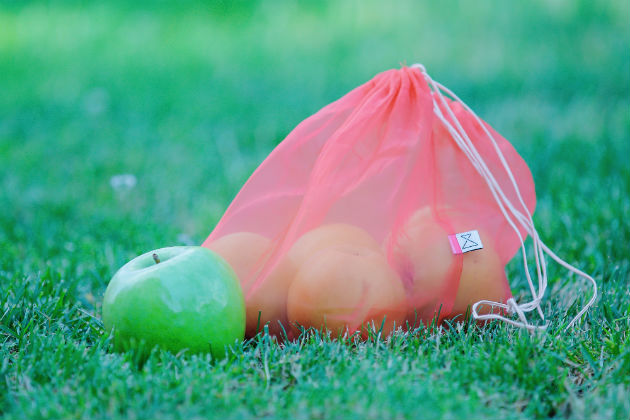 The colourful plastic bag will carry up to 1,5 kilogram, it is washable and will last for about two years. PLA is dyed directly in the mass, a feature which is considered as one of its environment friendly properties.
Degradability is an integral part of a product
In a friendly environment, microorganisms will help degrade compostable bioplastics to carbon dioxide, water and other compounds, which belong to the natural energy and material flow in natural ecosystems and systems similar to the natural ones. The Kompostuj.cz portal writes that PLA products will degrade in composts within several months. PLA and similar materials give us hope for the future but pose many questions, too, primarily concerning challenges related to recycling and degradability. The waste management systems are not yet prepared to adequately process such materials. The PLA degradation depends on particular properties of the product under particular conditions. "The degradability depends on the chemical properties of the material, not the raw material it is made from," says Pavlína Jochcová following a research made by c Prague, a library of materials. She adds: "Even petrochemical plastics may biologically degrade quite well under favourable conditions."
"The authorities plan to issue binding regulations on labelling of packaging made from bioplastics as late as in mid 2017. By doing so, they plan to solve their sorting and processing," says Hana Němcová about the absence of relevant binding legislation. "We know that PLA degrades under favourable conditions in industrial composting plants. With the home compost, one has to secure certain level of quality," she explains. In the ideal world, we should place used Frusacks in the brown containers for the organic waste. It should end in industrial composting plants. PLA, however, is also recyclable. In the CR, however, we have no such specialized facilities yet. "It will take some time before we reach a point when we fully understand bioplastics and their processing. We know that there is a recycling unit in Belgium, where they degrade PLA to monomers and further process it. It is not, however, recommended to reuse the recycled PLA in the food industry any more. Nobody is hundred per cent sure about details of bioplastics recycling," says Němcová.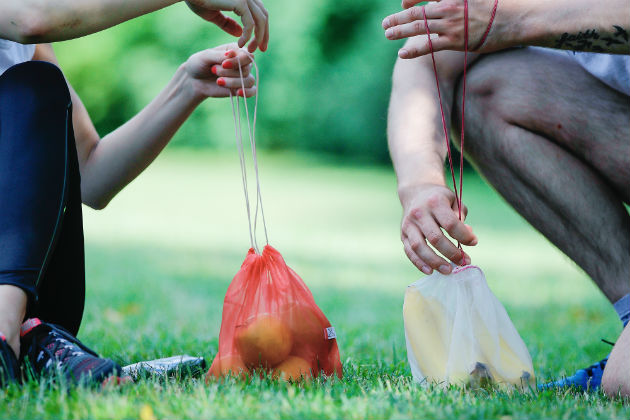 Frusack is one of many possible alternatives to polyethylene bags (from HDPE). Its advantage, when compared to reusable cotton bags, is its transparency. Cotton bags may be made transparent by using a string to make a string bag. Frusack is permeable and penetrable
A textile material which is worth noticing
"Some suppliers tried to discourage us pointing out that we are trying to engage in rocket science and this cannot be done," remembers Tereza Dvořáková. In cooperation with European and, in particular, Czech suppliers, Tereza Dvořáková and her friend managed to get PLA in the form of a thin thread, which is further processed into densely woven technical textile material. Frusack combines PLA with labels made from cotton and ribbons made from viscose. "In our production, we cooperate primarily with Czech suppliers. The fabric and its components are made in Czech factories. Bags are sewed by Energie, a protected workshop in Meziboří," says Tereza Dvořáková.
At HitHit, the authors of the product offer various sets of bags or tickets to the Frusack Launch Day, which will take place on September 10 in Radlická kulturní sportovna in Prague. The authors also plan to start cooperating with supermarket chains which support local production. They also wish to cooperate with other initiatives and projects targeting long-term sustainability and circular economy. "We wish that Frusack became as common as the current plastic bags. With one difference – people will be happy to use them," says Dvořáková. "Our bag for fruits, vegetables, bakery products and other stuff is reusable and biodegradable. Thanks to its colourfulness, it is a fashion accessory which will attract not only environment activists, but also those who simply like nice things. At the same time, it is a clear demonstration of your attitude," adds Němcová.
Frusack is one of those products regular use of which may contribute to waste reduction. One can take an alternative approach and use homemade bags made from otherwise useless pieces of cloth, buy reusable cotton or organic cotton bags, or use and recycle polyester (PET) packaging. "Similar products deserve profound LCA analysis to evaluate their production, use and disposal with respect to the life cycle of the product. It means, for example, that we would analyse PLA and cotton in respect of the use of source materials, soil, energy used in production and disposal, etc. It would be great if we found a country willing to invest in a relevant research of this topic to pave the way for their improved and wide spread use in the future," says Anna Špuláková Beránková, an external consultant of matériO Prague. Dvořáková and Němcová have also been considering an LCA analysis to map in detail the life cycle of their product. "Except for the LCA, there are several other attestations and certifications, which we may seek, but all of them are rather expensive," says Němcová.
19. 8. 2016 Text by Tereza Lišková, Photo by Frusack, Translated by Patricie Klimešová Vlachová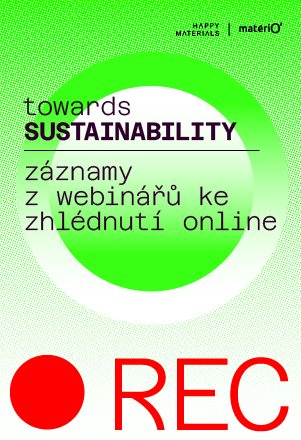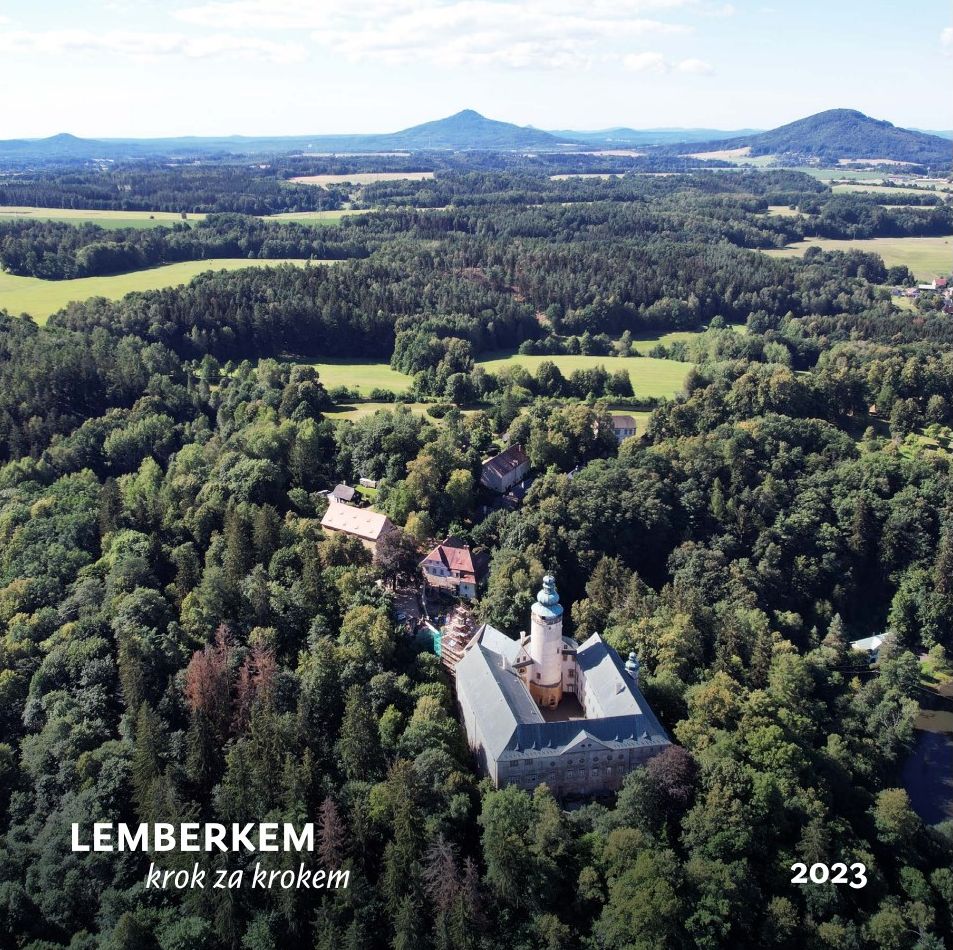 LATEST COMMENTS