Interview
Czech Glass – Sylva Petrová on why the time was right to update and expand her groundbreaking book
"Everything is wide open in the world of art. We mustn't rule anything out. The point is to push against existing limitations. It's a constant search for new paths and new methodologies to express our present day circumstances," says Sylva Petrová, a top expert in the field of art glass. Seventeen years after its initial publication, her major book České sklo (Czech Glass) is being reissued in updated and expanded Czech and English-language editions. Within its more than four-hundred pages, Petrová demonstrates how Czech art in glass has evolved over the decades. "It is really a book about the work of specific artists..." explains the author.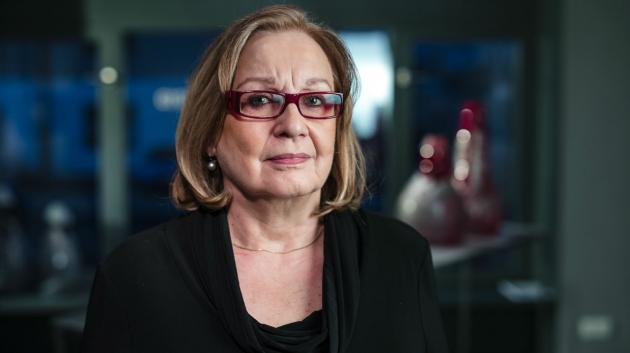 Interview by: Tereza Lišková, photo: Tomáš Princ, translation: Dominik Jůn, edited by: Sylva Petrová
► For Czech version click here
The first edition of your book České sklo (Czech Glass) was published in 2001. That book enjoyed a reputation for being an indispensable work – albeit one rather difficult to get a copy of – and only described the Czech glass art scene up to the year 2000. This new edition brings us up to speed, going as far as 2017. What prompted you to set about on the complex task of updating your original book?
The potential discomfort on the side of the author of such a task is nowhere near as consequential as the primary concern of ensuring quality content. Which is why I took the risk and ended up adding entirely new content covering glass art-related events of recent years. That isn't the standard approach. These days no-one normally risks covering the contemporary art scene in expert publications, as there is a lack of critical distance and living authors often have widely differing views on contemporary phenomena. So why did I decide to go against that? Because young people interested in the field of glass art and design hitherto lacked a basic overview of this scene, and my book was designed to fill that void. The book can also serve as a study guide. Among other things, it offers an opportunity for students not to have to study – and I exaggerate a little – the way we did during the 1970s, only about the modern art movement going as far as the Art Nouveau era.
So what changes have you made for this revised edition?
I completely rewrote the 1990s era. And I cut out a great number of things. I shortened passages that described the political situation in the country. Back then, when I completed the first edition while living in the UK, I viewed it as important for foreign readers to be able to understand the wider Czech historical context. Today, most people aren't interested in that. Rather, the focus is on other important matters. After all, enough books have been published about the cultural situation during the communist era.
The revised edition also contains numerous expanded sections. For example covering recent additional studies on the subject of international exhibitions in places like Brussels, Montreal and Osaka – so it was necessary to integrate this new information. Even though I should explain that my initial intention was to write two new chapters and the second edition would be ready to go. But it ended up being similar to when you set about repairing an old house...
How does the book represent the changes in the Czech studio glass scene following the Velvet Revolution in 1989?
The overall social context was altered during the 1990s; changes occurred in industry, but the mindsets of glass artists didn't really change that much. I view this era as a kind of prelude to what then occurred after 2000, when everything moved forward and flourished outwards. And it is these changes that became the subject of seventy-six new pages in the book.
Could you be more specific?
There is a generational change in the fine arts scene every seven years, meaning that two new generations made their mark in the world of glass art during this period. And what also changed were the conditions for collaboration with industry, which finally embraced the design world. And the glassmaking scene also incorporated new technological advances. One significant overall change stems from the fact that Czech glass is no longer simply glass that is made by Czechs, as was the case from 1948 onwards. Right up to the 1990s, our country had a specific situation in that we had a national school [of glass] – thus foreign influences were minimal.
Today, people of thirteen nationalities play key roles in shaping the contemporary Czech glass scene. That isn't a new phenomenon in historical terms; indeed, we had a similar situation prior to the Second World War. One could even say that the current situation represents something of a return to normal. The influence of foreigners is important. Such people are certainly in the minority, but offer a different perspective, have different artistic sensibilities, and bring hitherto absent forms of expression into the country. In that sense, the title of the book could be said to be rather imprecise. But then again [...] I had to take into consideration the need for a clear and concise title that could be mirrored in the English-language version.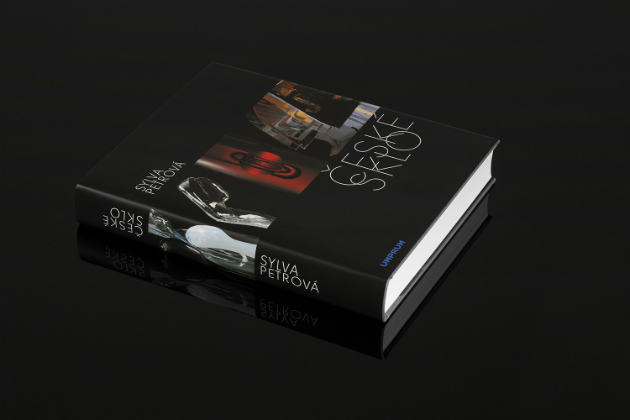 Almost two decades on, publisher Academy of Arts, Architecture and Design in Prague, has issued an expanded and revised edition of the book České sklo (Czech Glass) (photo: Lenka Glisníková, AAAD archives)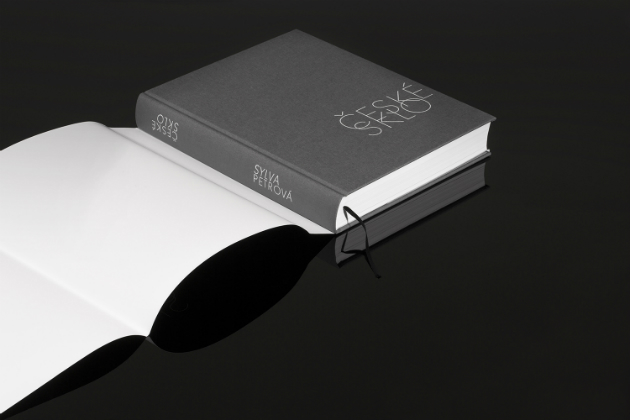 By what criteria did you select the artists that feature in your book?
The book presents notable figures who have brought something new in the development of Czech art glass forms. My experiences abroad helped me to affirm that Czechs have been prime players is this field for some time. Despite the fact that I tried to be objective, to a certain degree, the selection of artists is a subjective matter. But it is true that the book does not cover every single active glassmaker in today's industry – I had to make a selection. In the future, other researchers should further expand upon my work. Only then could a collection of such books offer a truly objective overview.
How did you manage to populate such an expansive book with so many photographs?
For the first edition I managed to gain a research grant from the Czech Ministry of Culture. The completion process was subsequently aided by a British Academy grant. The book was published at the end of 2001. But then, before a major distribution drive could go ahead, a significant number of books literally drowned – Prague fell victim to major flooding in 2002, and the Karlín district-based warehouses of publisher Jaroslav Kořán were damaged by flooding. The publisher subsequently determined that it would not be feasible to undertake a fresh print run. Indeed, he told me that only if I came up with one million crowns would he re-publish the book. Despite the fact that I had already brought in two million, this was deemed to not be realistic. All possible grant resources were already exhausted. Nor did I have any success in seeking fresh funding abroad. When I would later explain that my book drowned, and was uninsured, nobody wanted to believe it; nobody was willing to risk a fresh print run, despite the fact that it had already received positive reviews.
But now you have succeeded in finding the right partners...
Profesor Rostislav Vaněk suggested I approach Nakladatelství UMPRUM [the publishing house of the Academy of Arts, Architecture and Design in Prague, AAAD –Ed.], which ultimately agreed to publish this book. Indeed, Academy itself concluded that to a certain degree the book was a kind of history of the Academy itself. And it is true that right up to the 1990s, this institution was central in determining trends in this field; but since then, more schools play this role. Also supporting this new edition were designer Maxim Velčovský and the Lasvit company, which bought-up half of the English-language print ahead run with the aim of offering the book as a gift to customers. The book was also supported by the Czech Ministry of Culture and Gallery Kuzebauch.
Professor Vaněk actually ended up working on the graphic design of the book, is that right? The end result appears to be eminently readable...
Profesor Vaněk possesses the rare gift of being able to create excellent graphical layouts that are both distinctive and yet functional – in this case, complementing the aim of the book, including the promotion of Czech art glass. His work is also timeless, and exists beyond current fashionable design trends. The book was put together by a group that I call "srdcaři" (heartily devoted), and Vaněk was certainly one of these. Many others happily donated portrait photos and other archive materials for use. This publication also contains photographs from the collections of the Museum of Decorative Arts in Prague, Prague City Gallery, and from collections housed in Jablonec nad Nisou and Liberec. Most institutions were happy to provide materials for use in the book free of charge – and everybody seemed to understand that this was a unique opportunity to create a work that encompassed a mutually relevant subject matter.
Collaboration with photographer Gabriel Urbánek was also a crucial aspect. Indeed, Czech Glass is also very much his work too. More than two-hundred of his photographs are contained therein. In my view, he is the world's best photographer of glass, and boasts a huge talent for creating the best possible images of such works. I've yet to meet anyone who can do a better job. Another great support was Sylva Macková of publisher AAAD, who bore the production responsibilities. Macková produces twenty books per year.
I was very fortunate in terms of the people with whom I worked. It eventually became clear that adding new chapters to the book was the least of all the challenges. What was crucial was to carefully coordinate all the people involved, spanning supplemental materials, photographs, captions, translations, editing, proofreading etc... Had I worked with a different group of people, we would likely have never been able to put the book together at all.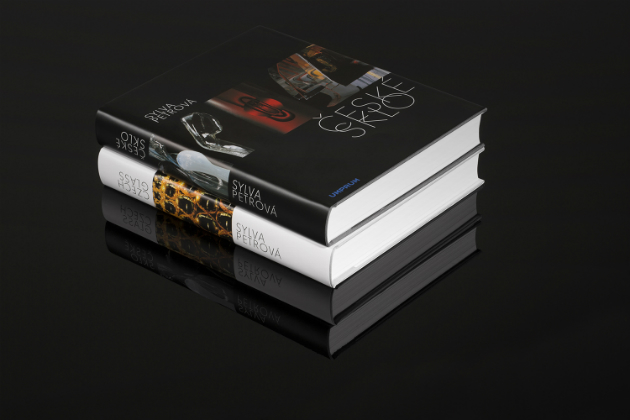 Both Czech and English-language versions are available as of December 2018 (photo: Lenka Glisníková, AAAD archives)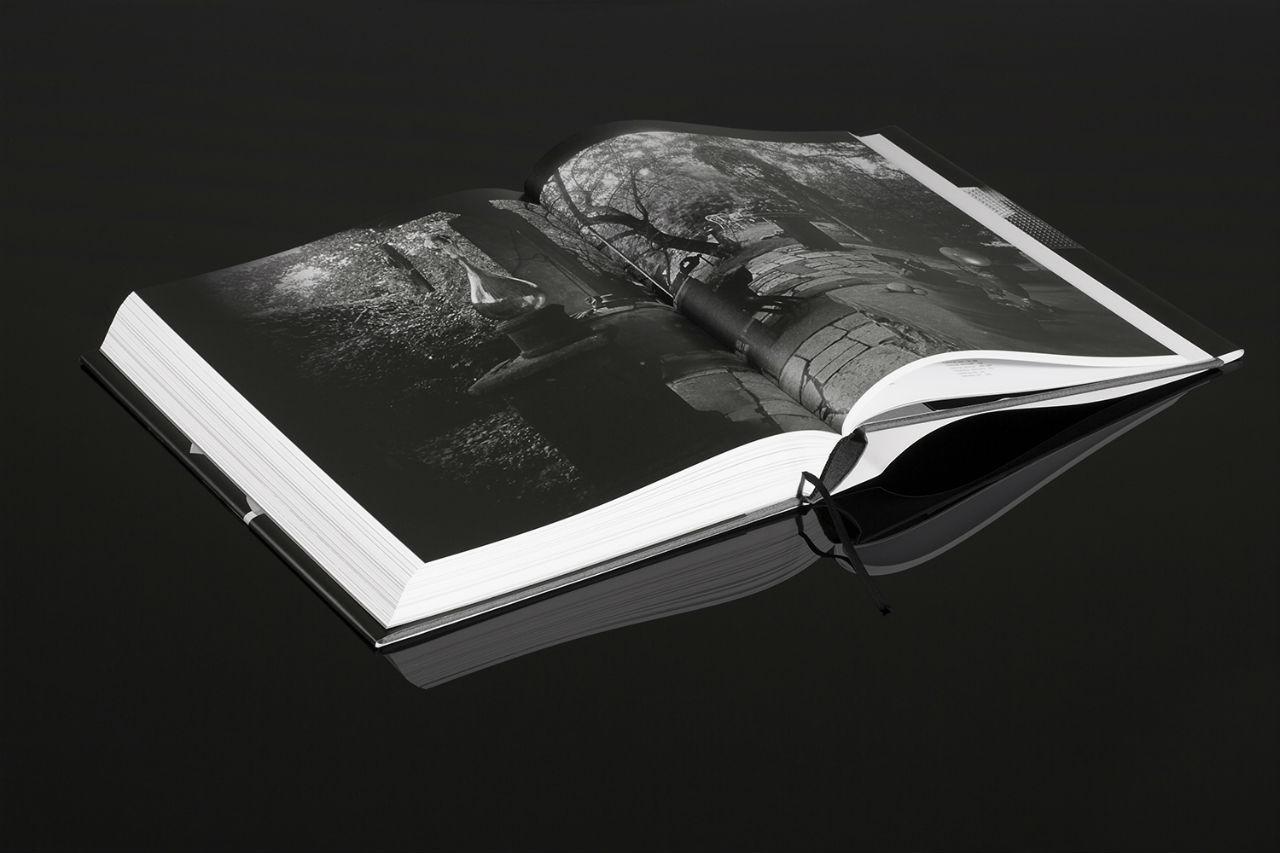 It seems the story behind the making of this book would be enough to fill the pages of a novel – one with a stellar group of characters, and a happy ending as well! Czech Glass also appears to illustrate that these days such highly targeted books require significant financial support from both public and private sources.
If we had to produce this book in two language editions from scratch today then we would be hard pressed to find anyone to pay for it. The total cost would be somewhere around four to five million crowns. Sadly, I think that it will be a long time before anyone else manages to find the resources to put together some kind of similarly-themed sequel in the future. Simply put, books are just not the kind of product in which the resources you invest are guaranteed to make an immediate return. Add to that, expensive publications are more difficult to sell. I would say that the publication of art-themed books is dependant on sponsors, even on certain forms of charity, as well as luck. I was fortunate in this regard.
Should state support, specifically from the Ministry of Culture, play a greater role in such projects?
The state itself cannot serve as a determinative regulator of such project. As I have already noted, it is a matter of finding various funding sources. And in the future it may require an even greater number of such sponsors. The resources and interests of the supporting parties must work in a cooperative sense. And it is equally important to offer a subject matter that has a potential audience.
Is it possible to describe the methodology by which you determined the quality of particular artworks as well as the significance of artists themselves?
It is in a sense an intuitive process. An art historian continues to refine own knowledge, monitoring various works and trends. Intuition and experience help guide one's conclusions. Of course artistic merit cannot be empirically measured or scored, but rather proves itself by its durability. I view artistic works as symbols that reflect the real-life circumstances in their orbit. If works are able to say something to future generations – including meanings that differ from the original – then they can be said to have endured.
The new edition also covers the field of design...
That represented a tall order, but it was something I could not overlook. It is a notable trend of contemporary Czech glassmaking. Product designers have also begun creating glass objects – something unthinkable in the past. And such people, who have only learned about glass from hands-on experience, bring many new approaches of the kind that schooled glass artists would never dare undertake. I am delighted that this kind of design glass has emerged next to the existing field of glass art. The power of such creativity manifests itself across various forms. And these two disciplines can certainly mutually enrich each other. Among those I follow closely – for the dynamic nature of her work extending even beyond design – is Kateřina Handlová. Those people of that youngest generation to which she belongs have a great future. The students of such prominent figures as Jan Kaplický, Stanislav Libenský, Vladimír Kopecký, and Ilja Bílek were also highly proficient in both fields, i.e. free art forms and designs. It is just that back in those days there was nowhere to produce such glass products, as factories had no interest in making them.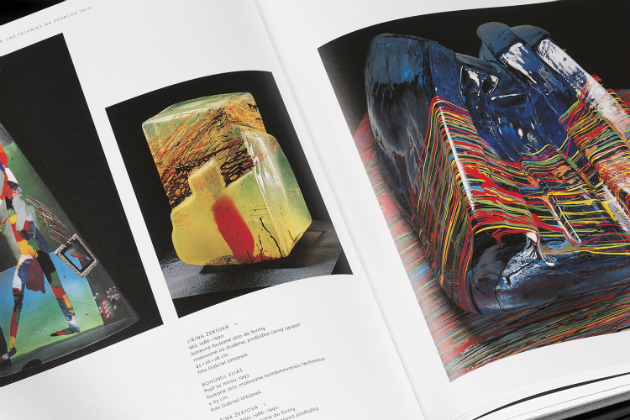 Readers can dip into the book at leisure: "Individual chapters are self-contained," explains Sylva Petrová, author of Czech Glass (photo: Lenka Glisníková, AAAD archives)
During the late 1990s you moved to the UK to work at the University of Sunderland. How did this experience impact your approach to glass? Did gaining some distance from the Czech scene prove useful?
I was able to gain a better appreciation for the amazing history of Czech glass – the huge ways in which the industry blossomed; the values that took hold after 1954 [the year in which Czechoslovakia celebrated "500 years of Czech glassmaking" via two major exhibitions held in Prague –Ed.] is unparalleled. Some books that chart this phenomenon end at the 1980s. I find this regrettable, because it was around this time that Czech custom studio Czech art glass culminated. We saw the emergence of spatial installations, today referred to as "site-specific". Around the world the first artists were just getting started in terms of the fine arts – never mind glass itself – and in this country, site-specific installations emerged as early as 1982, 1984…
How did you end up working at a British university?
I had never intended to move. But they invited me to come to a recruitment event. I went along, and to my great surprise I was the winning candidate. The Independent newspaper wrote back then that Sunderland was head hunting strategically low wages brainpower from East. I ended up becoming a research professor at Sunderland and also the head of the university's Institute for International Research in Glass. I had previously thought I was heading out to the UK for three years, but then I remained there for almost fourteen. Over time, there was less to return to.
Did you enjoy your time in the UK?
At the start the conditions in Britain were fantastic, but then a crisis ensued in the glass production industry, increasing pressure on the faculty. I ended up having to teach far more. Normally a professor has around two or three doctoral students under their wing. At one point, I had twelve. Much of the workload at the university was given by the fact that, unlike in the Czech Republic, the British education system is run more like a business. Here, we view the education of students as more of a public service. But in England, a field of study must make money or it is closed down.
What was it like returning to the Czech Republic?
It represented a major decision for me, and was accompanied by great stress and uncertainty. You lose having a collection or an institution to lean on. And you also end up lacking the kinds of opportunities that can immediately put you back in the game. So in certain respects I had to start again from scratch, but then again I very much looked forward to returning home. I told myself that I would focus on publishing activities. I wasn't going to just be twiddling my thumbs. I work a lot in Slovakia, where I have had three books published. At the start I was a little apprehensive about working as a freelancer, and wondered if I wasn't going to essentially end up in early retirement. But in the end the work found me. I've spent the last two years working on the České sklo book; during the final year between four and twelve hours a day – such a project requires a lot of elbow grease.
Has Czech studio glass now managed to find its footing among the various other fine arts disciplines?
Previously, the battle was over whether glass could even be accepted as an appropriate material for the creation of fine arts objects. Today, glass continues to battle for quality pieces to be recognised as genuine art pieces. Only very few people are able to properly determine the true values associated with art glass. And this battle is likely to go on forever. We keep explaining things again and again, but still various glass art forms fail to be fully recognised and accepted.
What are the roots of such social barriers?
The form of the painted image has been with us unchanged since at least the Renaissance. We've had time to get used to it. Whereas custom art glass has only been with us since the 1950s-60s, which is a relatively short time in historical terms, meaning that this is still something relatively new. Collectors remain apprehensive about art glass. Other negative factors include prejudice, snobbism, and taking a calculated approach. Often visually appealing cut and polished glass pieces are gaining the highest appreciation – and yet such often just craft pieces represent nothing new and has long been surpassed by more innovative examples. There is a widespread lack of understanding. After all, fine arts aren't supposed to be about the beauty of the materials. Rather, it is supposed to be about new ideas and forms.
On the other hand, numerous competitions exist that highlight dynamic and experimental new works...
Yes, that is true, for example in Ebeltoft, Denmark [the Young Glass competition –Ed.]. Over the last forty years, this competition has been held four times, and three of those times it was won by Czechs. And yet I also fear that given trends in the development of the field, the number of artists bringing new forms and approaches will continue to narrow.
Can you reveal the criteria that you used to make acquisitions when you served as curator for the collection of the Prague Museum of Decorative Arts?
In the first instance I had to take into consideration the overall structure of the collection, and also to present examples of when unique pieces appeared throughout the history of the movement. For contemporary pieces I was guided by my own intuition. I would ask myself if a piece was something that I would enjoy seeing day-to-day. If the answer was yes, then I would acquire it.
Do you also have a private collection of glass at home?
No. Only a few pieces for which I hold a personal affection, and which I received from glass artist friends as gifts.
While reading your earlier writings, on several occasions I came across your use of the word glass magic. Could you explain this, and how are we to understand the use of this word within the context of glass art?
I try to no longer use that word. But it is true that the technological processes associated with the creation of glass do, to a certain degree, defy rational explanation. Three times in a row it cracks and no-one knows why. Factors such as glass type, atmospheric pressure, and temperature fluctuations are at play... In order to significantly lower the instances of failure, the people who work with glass require both considerable experience and an intuitive sensibility for this material. And in that sense, you could say that there is a kind of supernatural element about working with glass. Although I see no such magic forces at work in specific design examples. Rather, individual artists are guided by a specific goal. It is a standard creative process, which, in terms of the fundamentals, is similar to working with any other kind of material.
---
Sylva Petrová is a curator, researcher, and writer who specialises in art glass. From 1985-98, Petrová worked in the Prague Museum of Decorative Arts. In 2012 she gained the title of professor at the University of Sunderland. Petrová has written countless books and articles. Presently, she works as a freelancer in Prague, lecturing on glass, and curating on glass-related exhibitions around the world.
---
27. 1. 2019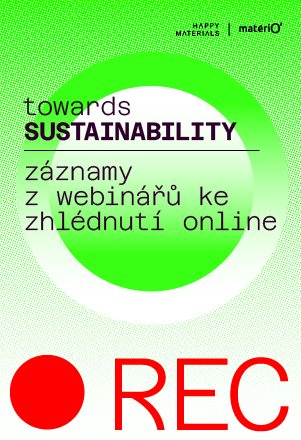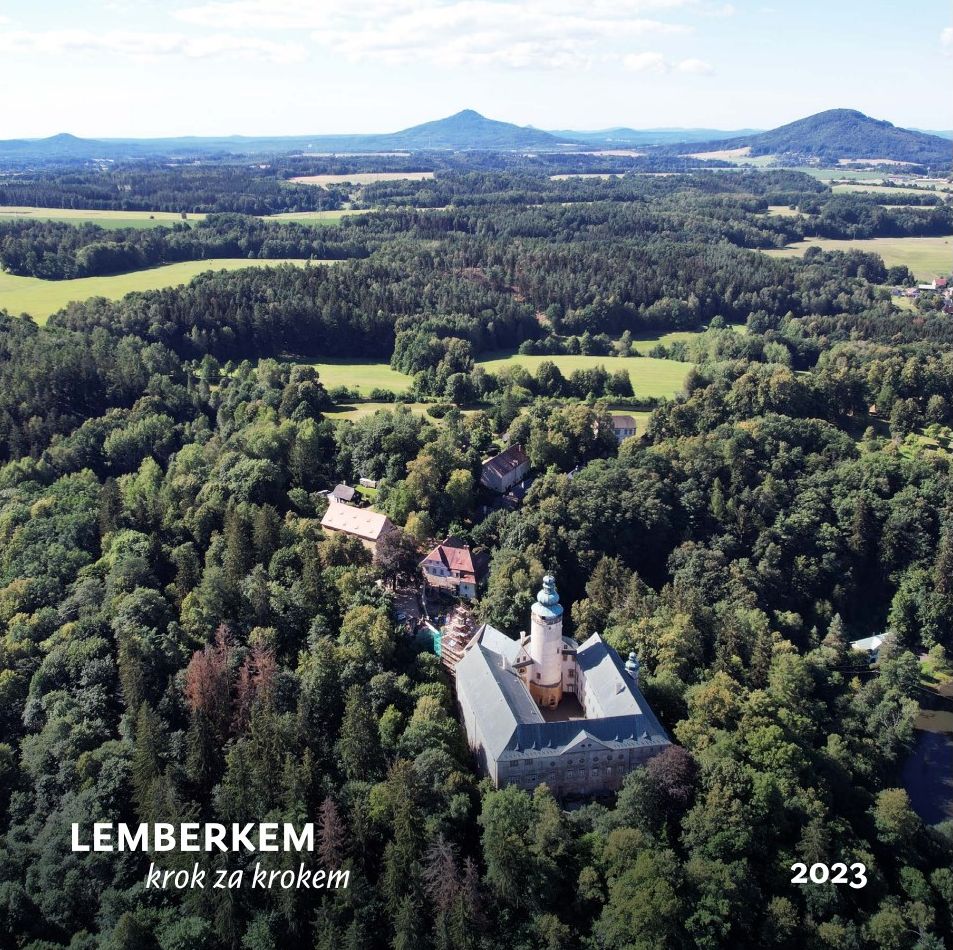 LATEST COMMENTS