Opinion
How to best prepare for your career in architecture – attend a wood camp!
Wood, drills, saws and parties together with Macs and melons – welcome to the Hungarian countryside… The lucky ones who attended the Hello Wood Village summer camp know what I am talking about. We were there together.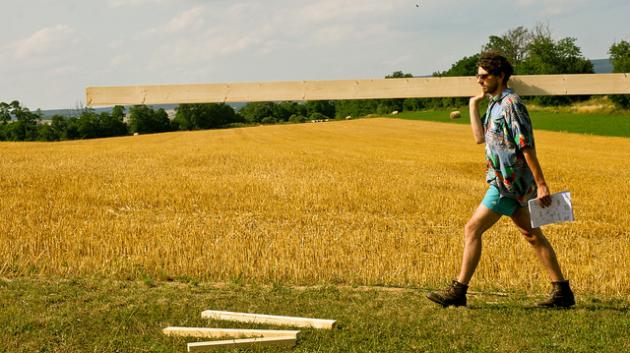 ► českou verzi článku najdete zde
Together with other team leaders and 120 students from thirty different countries, I had a unique opportunity to spend one week of this summer at a wonderful place called Csórompuszta. Armed with pencils and saws, we focused on the role of village and countryside in the current world centralised in large cities.
This year´s camp was the second in the row to which we qualified, thatnks to our portfolio and designs, to become team leadres. Our office - Mjölk architekti (Honza, Lukáš, and myself) – were to lead a group of eight students.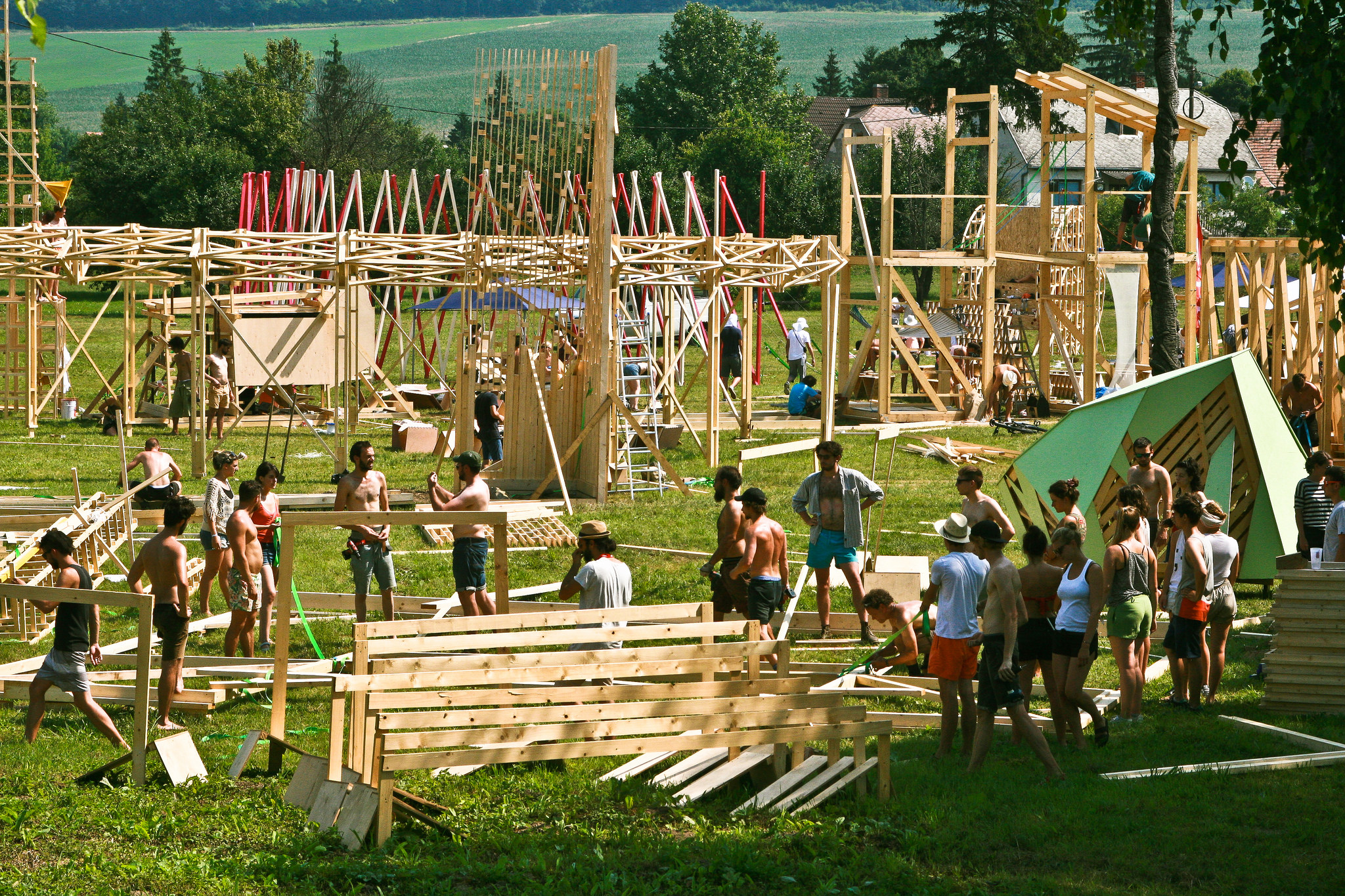 Hello Wood associates creative people interested in technology development and theory of architecture and organises the summer camp – workshop.
On Friday, we closed the office and set off to Balaton. The first night was just about teaming up with the organisers and other team leaders. We were happy to meet Katsuya Fukushima, an outstanding Japanese architect and a number of other interesting professionals from all over the globe.
The first night turned out to be a tough one. The organisers put up a sort of a bar serving the local booze. At the end of the week, their income will go to the Hello Wood account. The message is clear – the more you drink, the more you contribute.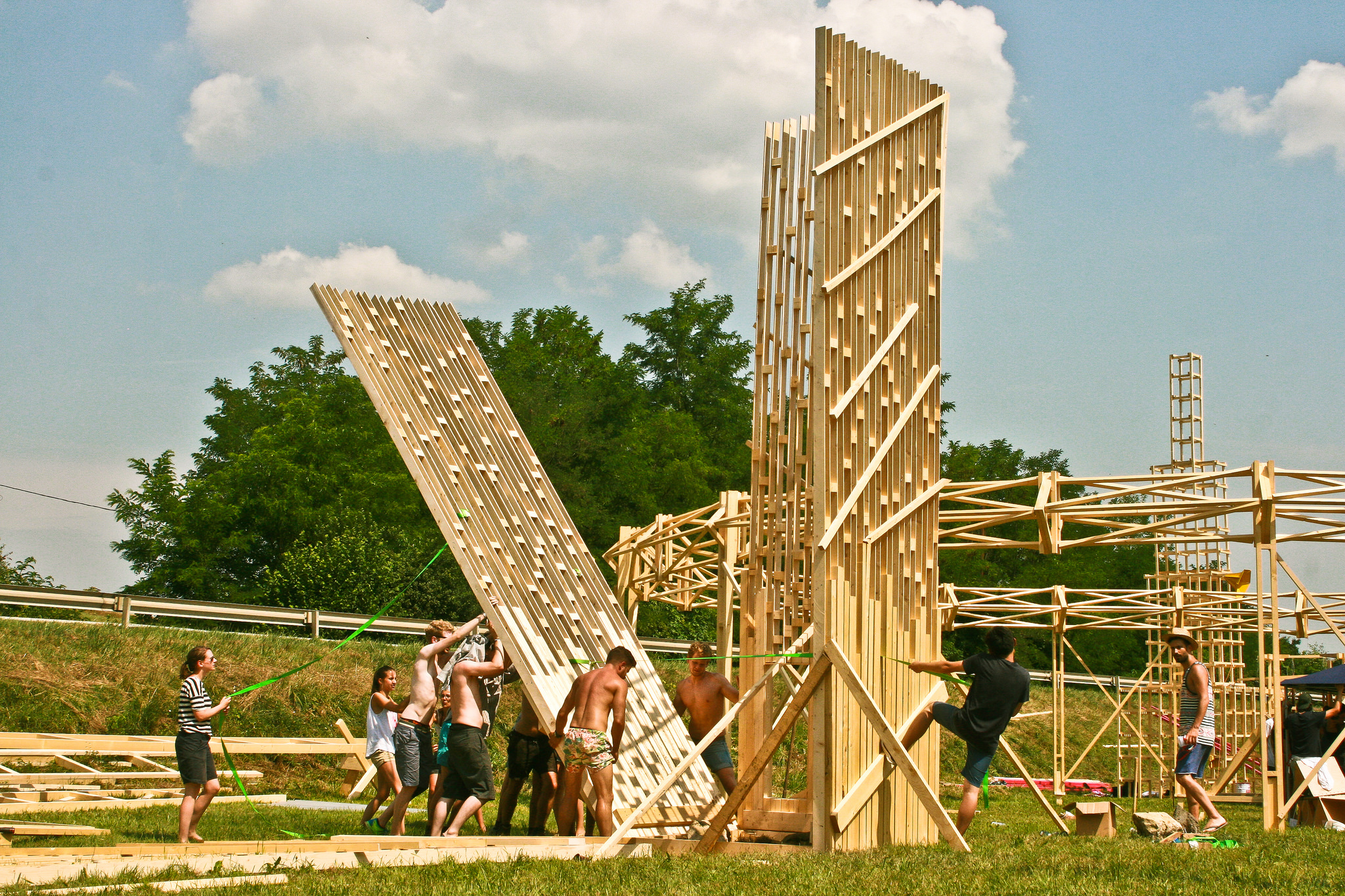 Hello Wood Festival, July 11 to 19, 2015, launched by a bunch of friends a couple of years ago. A lot has changed since then.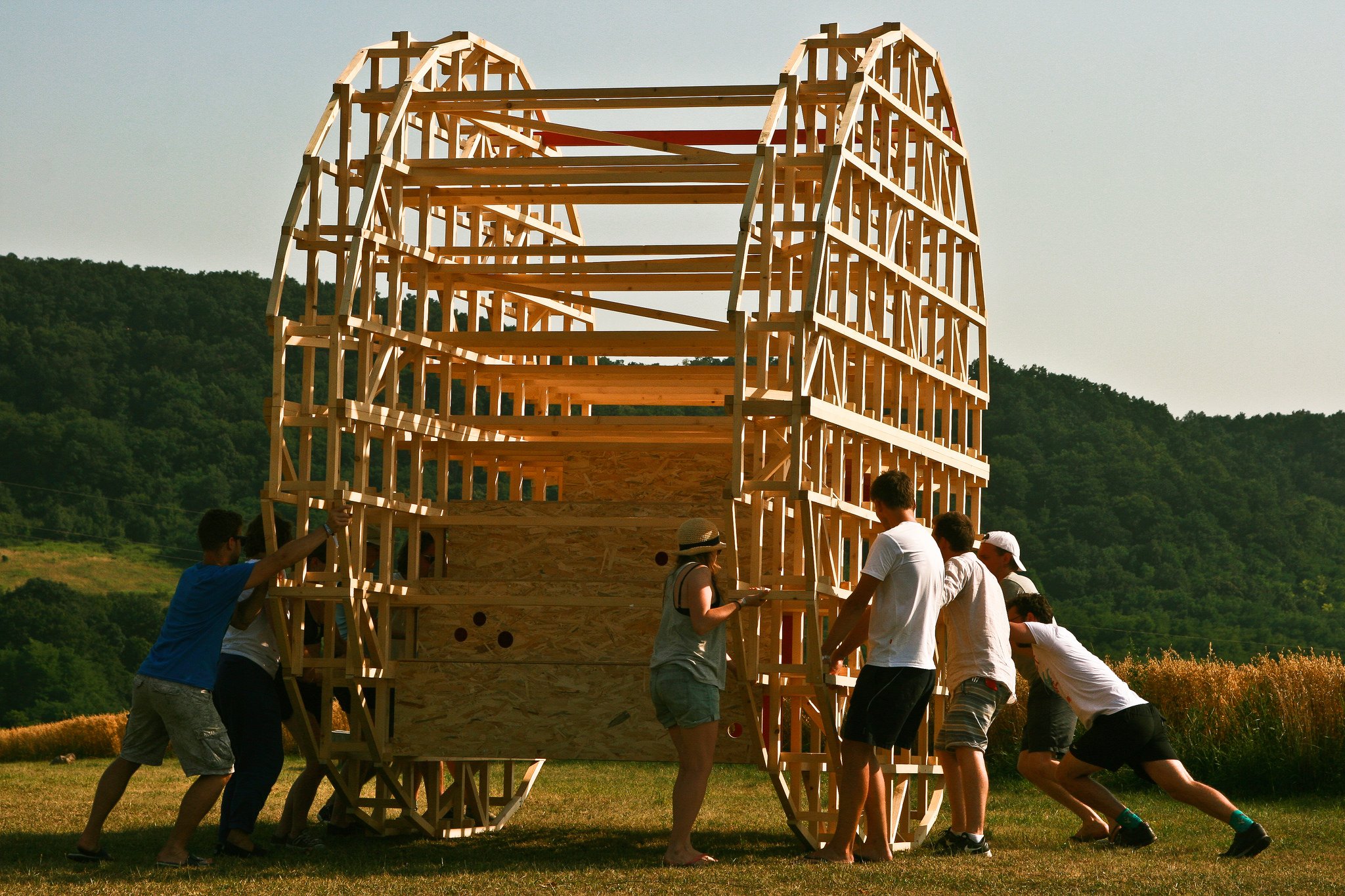 Despite the growing number of attendees, the Festival hasn´t lost its pleasant atmosphere.

Csórompuszta is an old farm rebuilt by a bunch of friends, artists, architects and others to become a venue of numerous festivals and workshops.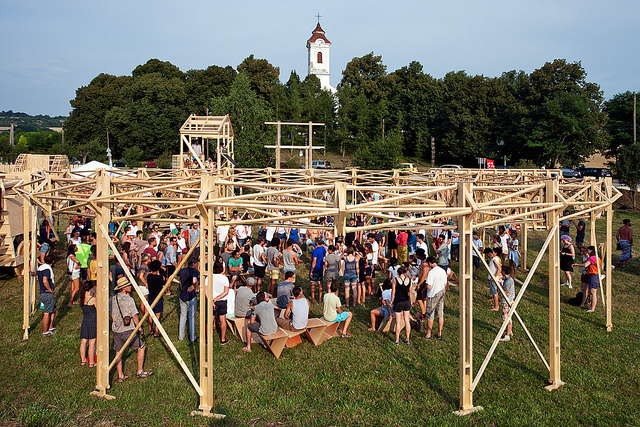 This year´s central topic of the Festival – village – is a logical output of the efforts to build a dedicated venue to host Hello Wood in the future.
After the first night, we woke up a bit heavy headed. The students were about to arrive and so we had a bite to eat to get ready to welcome them and get to meet our team and projects. We received the material we had ordered and each team got two cubic metres of wood of preferred profile. After that, we started designing and building.
In the camp, you work the whole day long. Teams rework their original concepts and the final results often differ significantly from the original designs. Actually, to the benefit of the final output… Sudents not only get a unique opportunity to work with the wood provided, but become members of an international creative team which is, to me, the best way of preparing for your future career of an architect.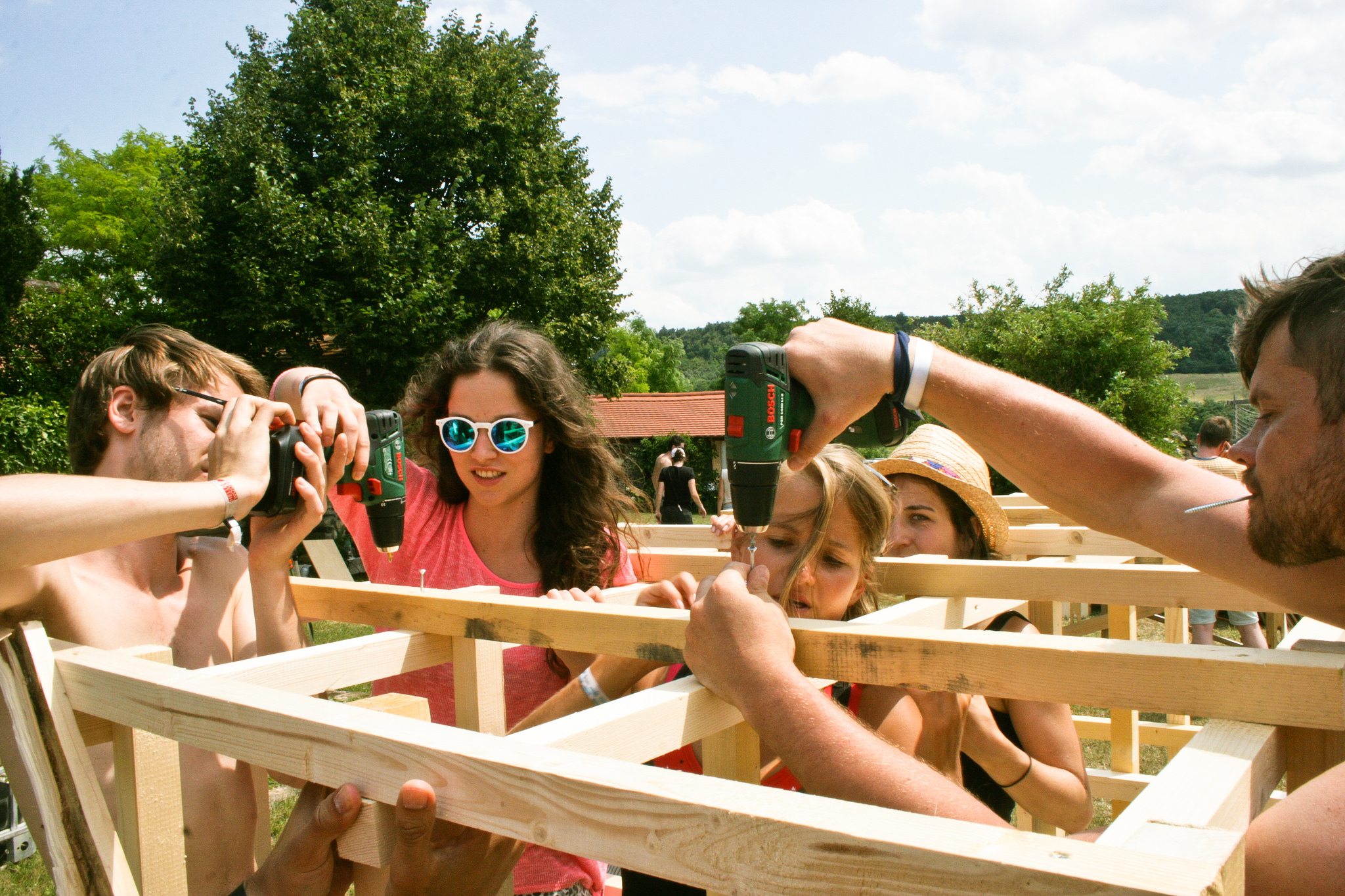 Except for two guys, our group was all girls. At first, we were a bit afraid of it, but it soon came out that girls can often work much harder and get more involved than the boys.
The local cook took great care of our stomachs and evenings were devoted to presentations of individual team leaders. After presentations, there were concerts and dancing and partying by the fire often lasted till early morning hours. Sometimes it was hard to keep up with team the whole night long, but leaders have to take proper care of their teams, right?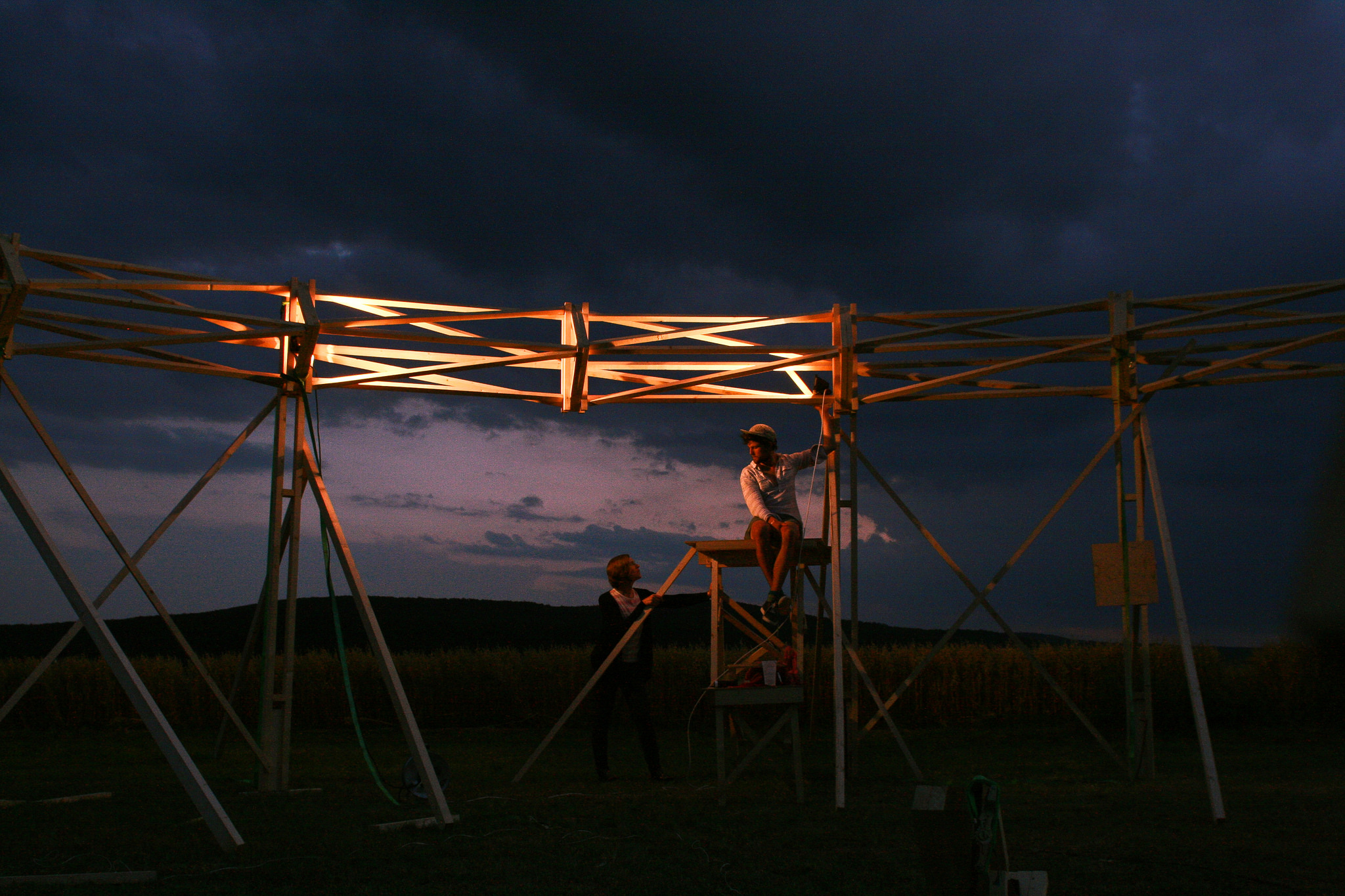 As we were nearing the end of the Fetival, electric tools were kept busy also at night.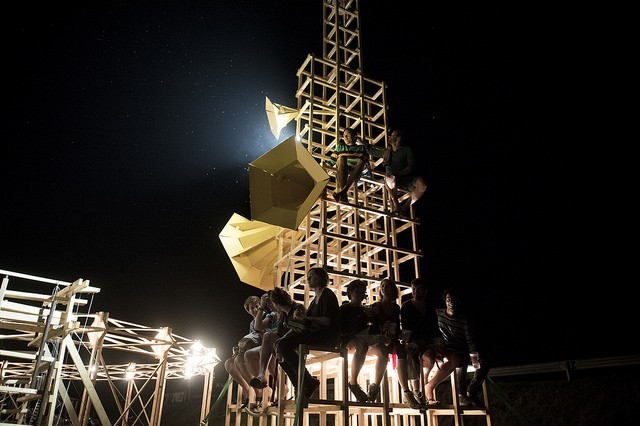 Saturday is in the name of an exhibition opening and a closing party.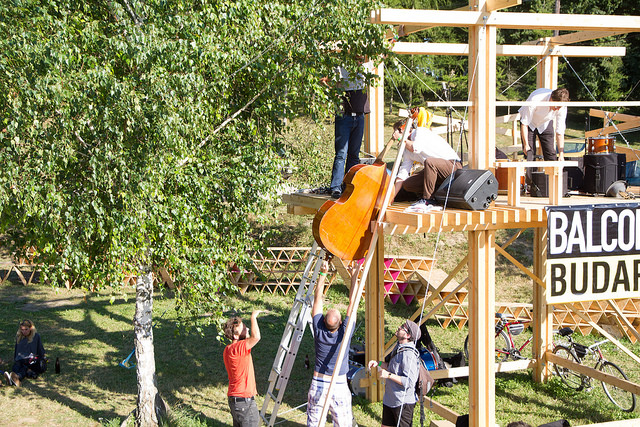 Before the end of this year´s workshop, we moved all objects to a nearby village to take part of the local Valley of Arts Festival.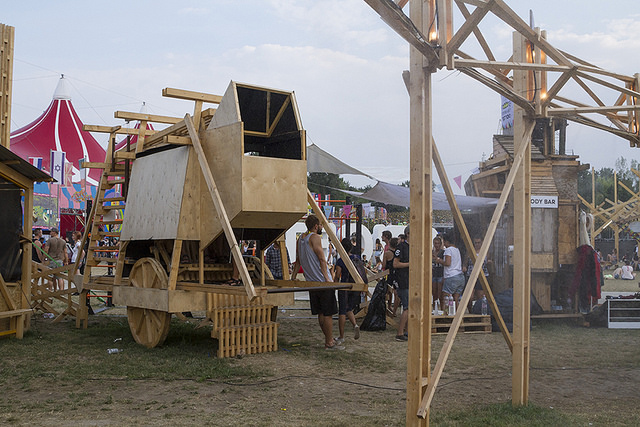 After that, object were taken to the Sziget festival.
I think that there was a lot to celebrate! This year, Hello Wood Artcamp received the Architizer A+ awards in the Architecture +Learning category. In my opinion, Hello Wood is one of the best organised and managed workshops I have ever been to. I do appreciate the organisers and their long term effort.
I wish we could organise a similar event here in our country! I recommend the Festival to all students, architects and other artists. Honestly, there Csórompuszta poses only one big threat – you will find it very difficult to leave. So, thanks Hello Wood and CU next year!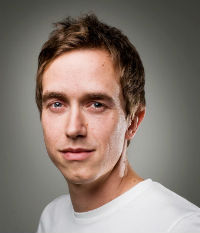 Jan Vondrák is a graduate of the Department of Art and Architecture in Brno. Seven days after his gradueation, he launched, together with some friends and with the help of a Czech-Swedish disctionary, a studio called Mjölk architekti. After a couple of years, their crazy dream came true and their studio now counts among well recognized Czech businesses. Their architecture is typical for its Scandinavaian style simple concepts, focus on hign quality materials and youthful approach. Mjölk architekti have themselves started teaching at their alma mater, the Liberec Department of Architecture, and participate at international workshops and presentations.
7. 9. 2015 Photo by: Hello Wood, Flicker, 2015, All rights reserved, Translated by: Patricie Klimešová Vlachová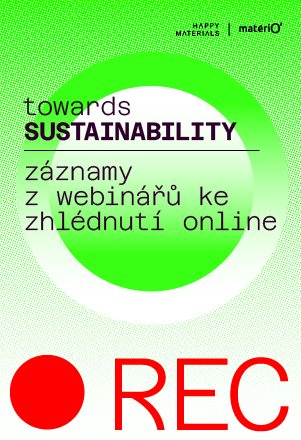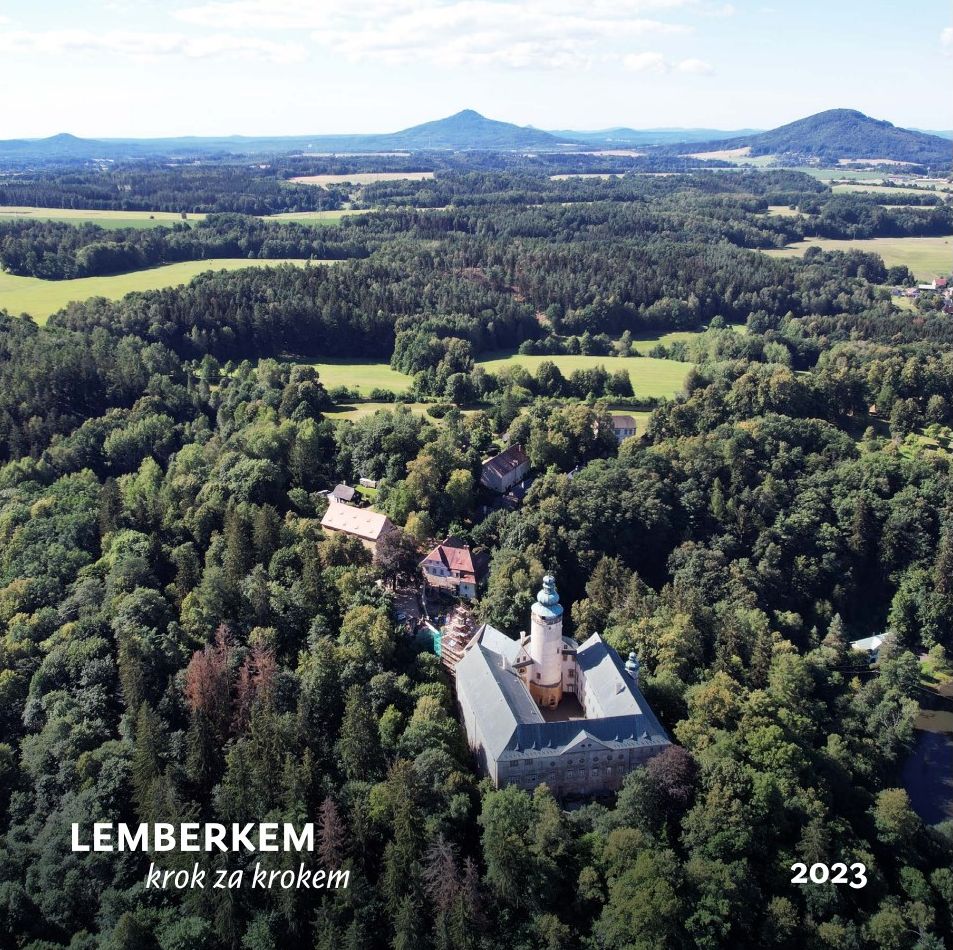 LATEST COMMENTS