Our Focus
Glass objects are leaving the exhibition, some did not survive
The Stanislav Libenský Award 2015 exhibition is now over. For two month, the Prague Gallery of Contemporary Glass exhibited, at the building of ZIBA, the Prague Glass Experience Museum, a selection of works of art schools´ graduates who featured glass in their final thesis. Their authors were carefully selected from amongst the numerous applicants and some received awards from an international jury. For those of you who did not manage to come and see the works of forty exhibitors from twenty three countries, we prepared a selection of the best exhibits.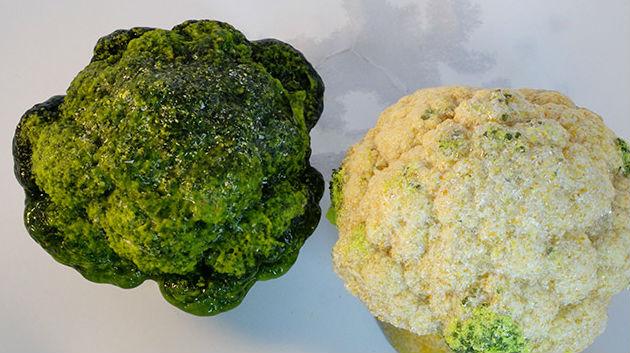 ► českou verzi článku najdete zde
Lene Charlotte Tangen, one of the jurors, said: "Apart from glass, the artists used salt, copper, silver, paper, ceramics, quartz, optical fibre, wood, plastic, and textile in highly creative combinations." Some exhibits belong to larger projects, others interpret glass and its properties rather loosely and concentrate on a particular idea or personal and/or social aspects, rather than the material itself. The selection also represents works of artists, who analysed glass thoroughly and came up with unusual approach to this variable material. As Florian Hufnagl, another member of the jury, said: Glass is a unique material. It can be engraved, chiselled and moulded by the artist. Blown glass can be as thin as soap bubbles, while sculpting or casting gives the material the density of a block of ice.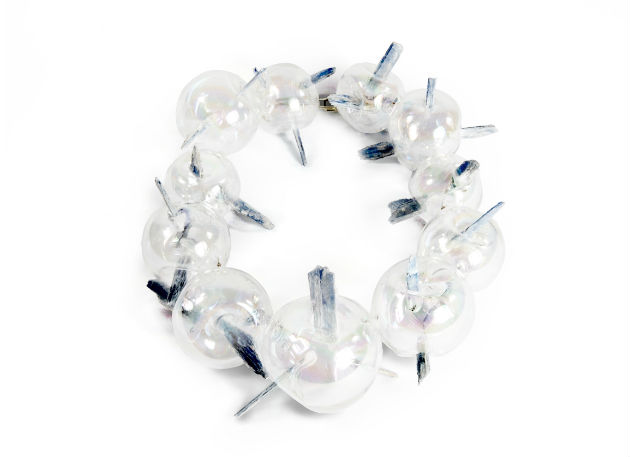 Who is the author of the proprietary rainbow created in the blown glass under high temperature? It is Federica Sala, an Italian artist who authored Oxymoron. Unbearable Lightness, a conceptual piece of jewellery made from glass, silver, and stone or a soap bubble with extended shelf life?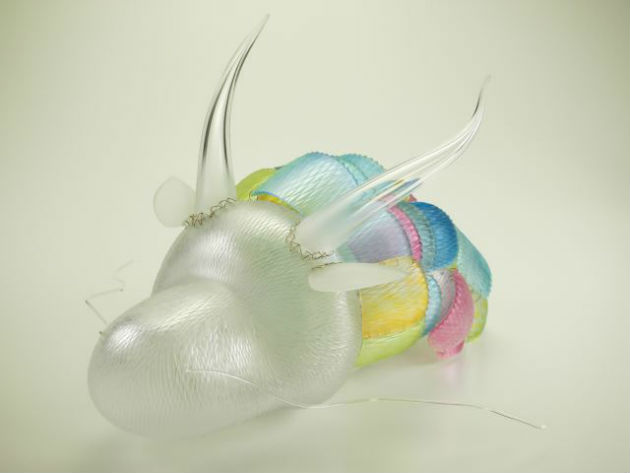 Chieko Sasaki, inspired by old Japanese stories, asks: "Are iridescent clouds actually dragons?" Her Iridescent Clouds Dragon made from blown and cut glass won the third place in the competition.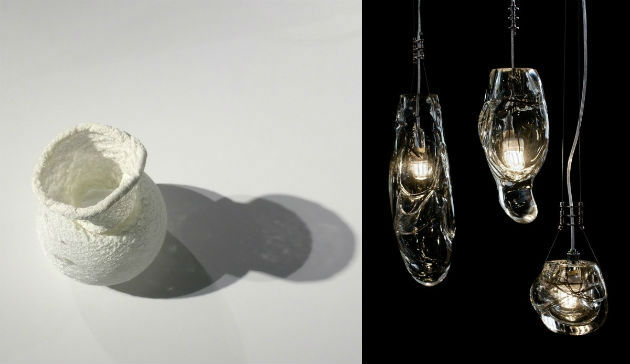 Ivo Křen, yet another member of the Stanislav Libenský Award 2015 expert jury, commented the variety of exhibits as follows: "It is highly positive that so many techniques and approaches to glass were represented." As evidence, we can use works of Petra Vojtíšková, a Czech artist who turned her eyes to the 1950´s. As homage to Harrtil, a technique of fibres molten into glass used by glassmakers in Harrachov, a Czech border town known for its long glassmaking history, she created a series of objects featuring glass and basalt fibres.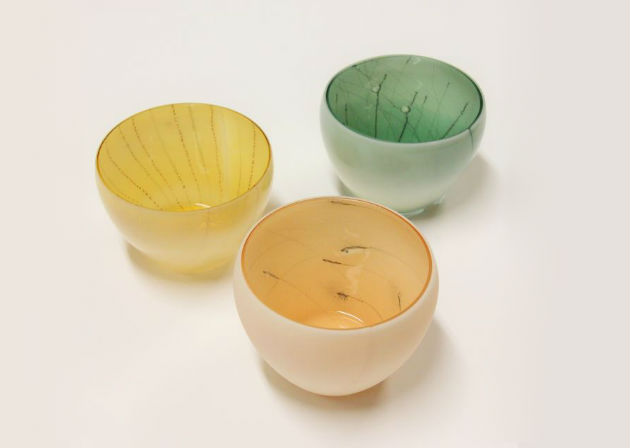 Aleksandra Pavlenkova, an Estonian, exhibited her engraved blown and wound glasses. Her objects, which loosely resemble us of wound beads, are significant for their distinguished colours and molten minimalistic basalt decoration. Her series of ten objects blown into moulds – ten beads on a string.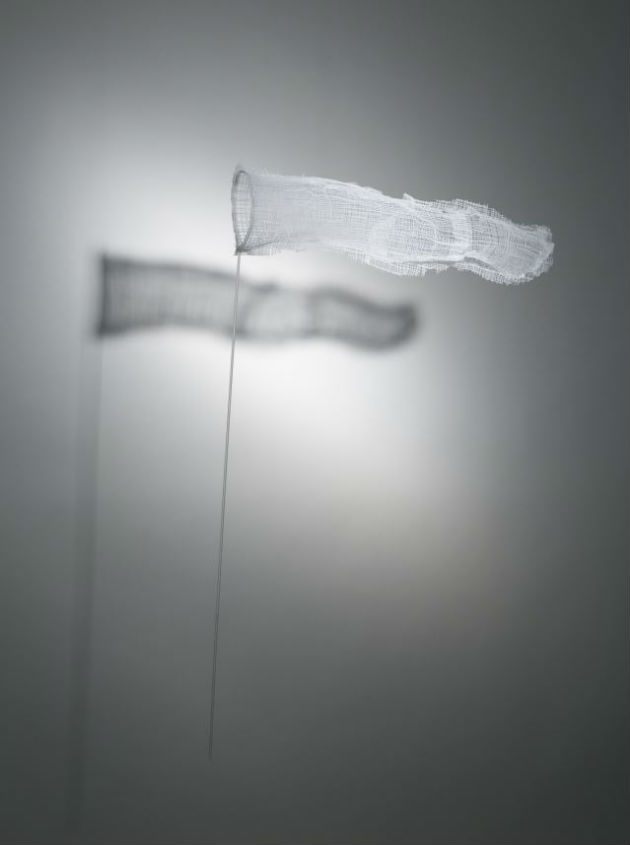 The exhibition was organised under an expert supervision of Milan Hlaveš, the director of the Prague´s Applied Arts Museum´s collection of glass, ceramics, and porcelain. Milan Hlaveš picked another favourite, an object by a Czech artist Gabriela Lhotáková. In her early works, Lhotáková used live pinned worms and butterflies and at the Zlín University, she managed to shape glass over the glassmakers' burner to make a butterfly net as a fragile memorial to her youth on meadows and fields.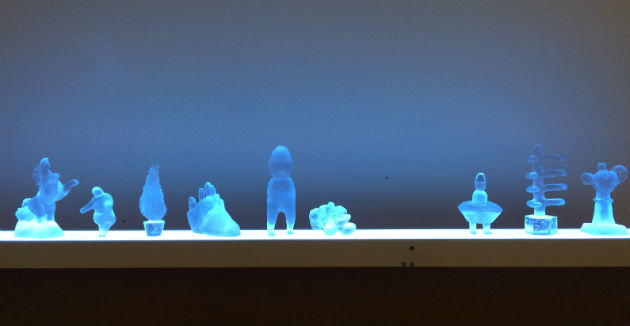 Juliane Maria Hoffmann, a German exhibitor, presented a very courageous object – her Diabolo Genesis is a shooting range made of a wooden structure, a firearm made from wood and glass, and twenty three glass figures. "If you wish to have one, you need to shoot it down. If the shot hits the goal, the sculpture is yours," Juliane Maria invited the visitors to try it out. During the opening, the gallery wall suffered several shots and one object ended up shot down. With regards to other precious exhibited objects, which were not intended for destruction, the shooting had to be limited.
An American artist Christopher Squier´s object was named ´Farewell, Moon Jar´. It´s built around safety glass, mirrors, clouds, flames, and glue. Who knows what that is about? The author explains: "The starting point for the piece is the cultural clash of rapid development in the San Francisco Bay Area that has resulted in the frequent vehicle break-ins and theft". And he adds: "This is visible on the streets in the glittering piles of broken glass from the car windows of luxury vehicles, a sort of urban retaliation."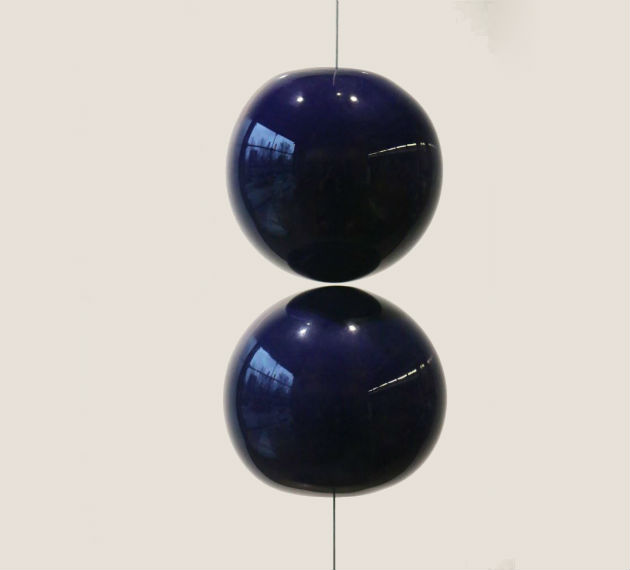 Laura Aalto-Setälä from Finland also plays around with the destruction. Still Together, her blown glass object, holds together thanks to magnets. "The magnetic force, however, weakens and the gravitation will once take over. The lower sphere will fall off," says the author who sees the spheres as mortal objects. She says: "You feel pity for them even though you know that their demise will follow long after yours".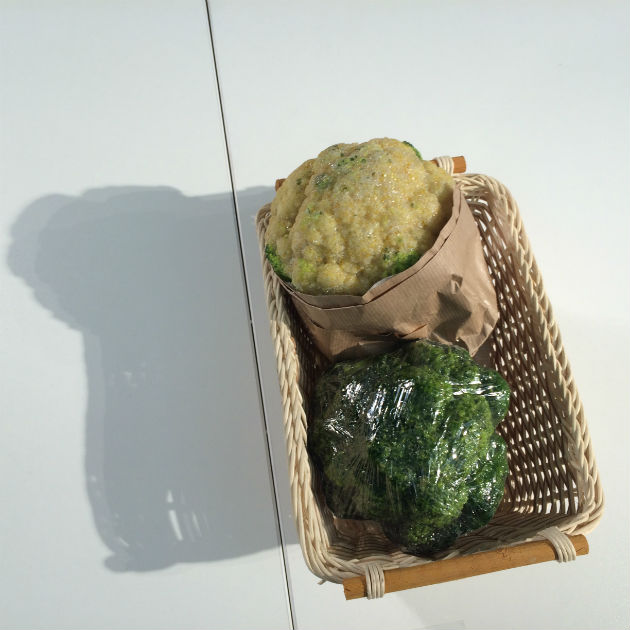 Walaa Hamza, and Egyptian author, approaches mortality from the opposite end. In her exhibit – Time for Lunch – she introduced temporary immortality to a pair of vegetables. To make the colours and structure as realistic as possible, she melted pieces of glass and used pâte de verre techniques allowing for transfer of information directly from the model to the art piece. Her creativity won her the second place.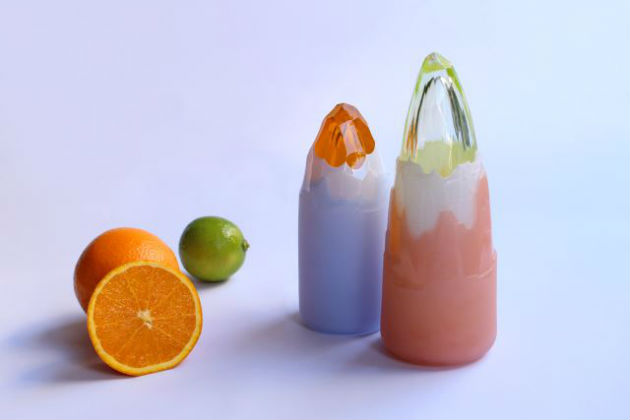 From vegetables to fruits – do you suffer in winter from lack of vitamins, glass weights and sculptures? An Israeli artist Elinor Portnoy Priell will offer you her Juicers. They are made from hand blown multi-colour glass in cold process and their layers were peeled off as if peeling a citrus fruit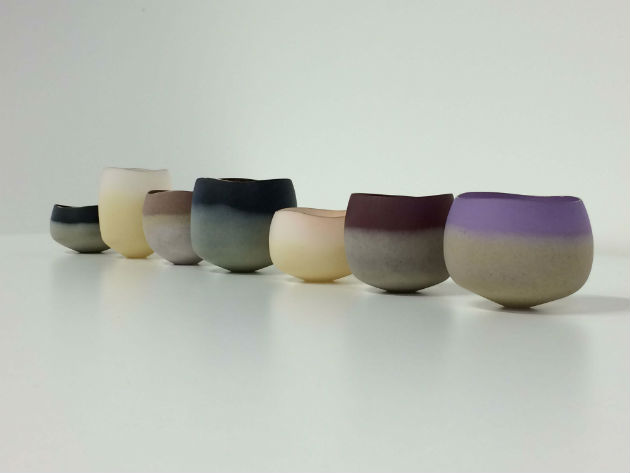 The best comes last - Cups. They are neither ancient earthenware excavated nor medieval bowls for tea ceremony, but blown, cut and polished glass objects featuring sophisticated approach to colour refraction. The seven cups by Tami Ishida which invite you to sit down and enjoy a cup of tea, won the Stanislav Libenský Award 2015. The author says: "This work was inspired by pottery glaze. Pottery glaze i also kind of glass, so I thought that the beautiful effect of glaze could be made on glass as well."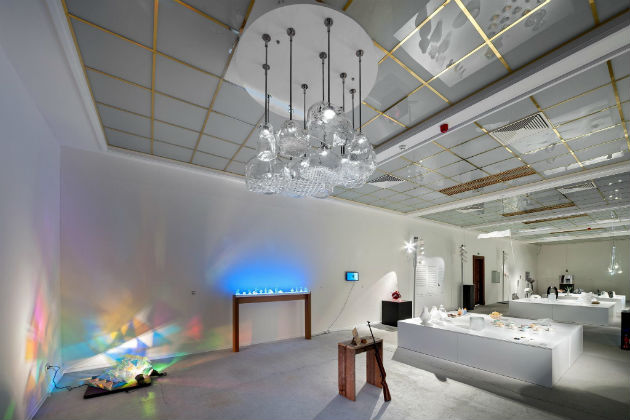 The award bears the name of Stanislav Libenský, a significant artist and teacher, perceived world-wide as the best Czech glass artist. His works are famous in both glassmaking and artistic communities around the entire world. The international panel of judges was composed of renowned artists, such as Ivana Šrámková, a glass artist and a former student of Stanislav Libenský, Lene Charlotte Tangen, a Norwegian glass artist and designer, Ivo Křen, a glass art theoretician, Florian Hufnagl, a director emeritus of the Die Neue Sammlung design museum in Munich, and Jean-Luc Olivié from the Musée des Arts Décoratifs, Paris. The exhibition was organised by Prague Gallery of Czech Glass under Kateřina Čapková.
4. 1. 2016 By Tereza Lišková, Photo: archive of the Stanislav Libenský Award, Material Times, translated by Patricie Klimešová Vlachová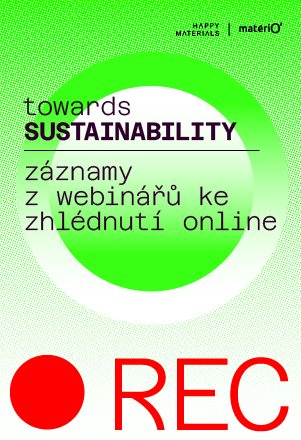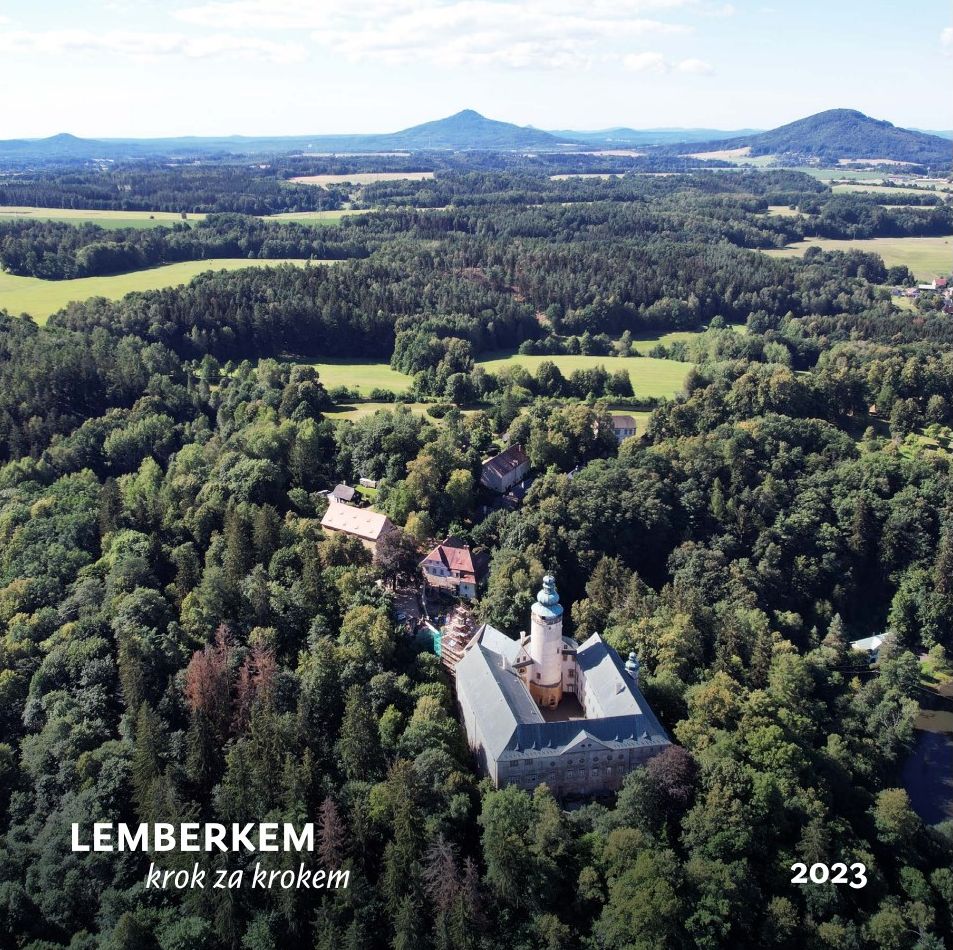 LATEST COMMENTS