Focus
Martin Janecký - a glass art virtuoso
"It's hot, and people shouldn't touch it," warns glass artist maestro Martin Janecký. His works demonstrate an astonishing ability to shape molten glass into aesthetically pleasing forms. For Janecký, extreme concentration is key. Special tools are used, including a blowtorch and wet newspapers. The artist's glass takes on human form, with the molten mass revealing precise details such as human earlobes. And the response from the public has been highly favourable. "I do things that fascinate me, and try to given them a distinct look," notes Janecký.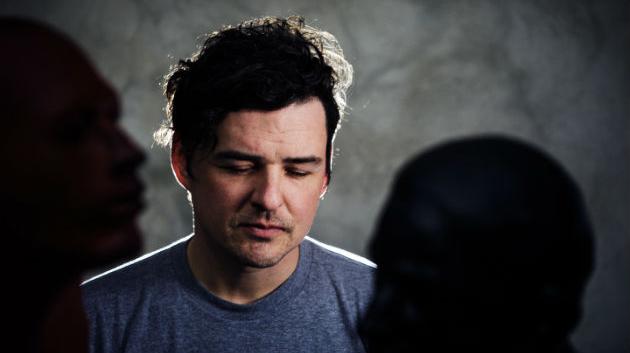 ► For Czech version click here
Martin Janecký's style is easily distinguishable. Even amidst a wealth of competition in the field of contemporary glass art, his work is appreciated by collectors across the globe. And more than 35,000 fans follow Janecký's Instagram social media account. His ability to extract living details from amorphous blobs of molten glass continues to evolve, as does the time and attention dedicated to his craft. "When heated, glass naturally wants to form into a sphere, and all fine detail is lost," notes Janecký. "You can spend your entire life exploring the possibilities. Every square centimetre of such glass holds great potential."
Sylva Petrová, an emeritus professor at University of Sunderland, England, and expert in contemporary glass art says: "Martin Janecký is far more than just an excellent glass craftsman. After years of being somewhat sceptical, he finally convinced me of his wider creative abilities..." Martin Janecký was born in the northern Bohemian city of Liberec. He began working with glass at his father's family glassworks firm at the age of thirteen. After graduating from the Glass School Nový Bor, Janecký gained experience in places such as South Africa, Sweden, Holland and in the US. During his time in the latter country, the budding glass artist studied at the Pilchuck Glass School under American glass artists Richard Royal and William Morris. The Czech student excelled in his understanding of the techniques associated with inside sculpting (sometimes referred to as "sculpting inside the bubble"). Since graduating, Janecký has also gone on to serve as a teacher, imparting his skills to a younger generation of glass students.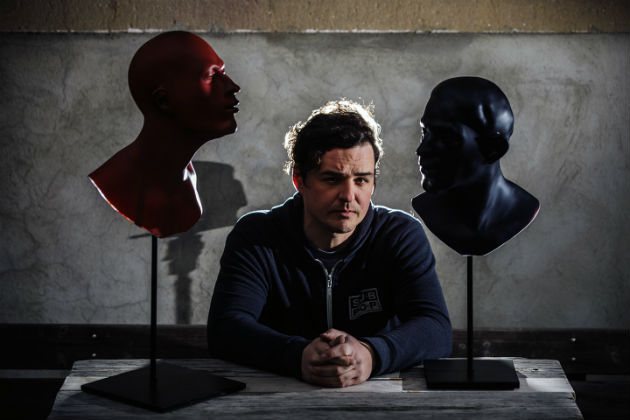 Martin Janecký in Prague's Galerie Kuzebauch. The Exprese exhibition runs until May 28, 2018 (photo: Tomáš Princ)
This spring saw two exhibits mounted highlighting the work of Martin Janecký. The first took place in New York's Heller Gallery, and featured the artist's richly decorated glass skull designs, inspired by a stay in Mexico. The second took place in Prague's Galerie Kuzebauch, and featured study of hands, as well as a new collection of head figures, including the unveiling of a new piece entitled "Portrét ženy" (Portrait of a Woman). Petr Nový, the curator of Galerie Kuzebauch, and the chief curator of the Museum of Glass and Jewellery in Jablonec nad Nisou, notes that in the case of Martin Janecký, his superb craftsmanship is merely an expression of a profound artistic talent, able to capture emotions within the glass art he creates. "We would be hard pressed to find another contemporary studio glass artist with such power," added Nový.
Sylva Petrová also has effusive praise for the Czech glass artist: "The ability to work by a method "inside sculpting" with the kind of quality demonstrated by Martin Janecký is akin to learning to become a violin virtuoso: one needs to start blowing glass in young age and practice daily...and even that does not guarantee one will actually become a virtuoso." Only a few people on the world truly attain such a level, adds Petrová: "It is important to realise how much energy, courage, and determination have been dedicated by this very young person in order to fulfil his dream to see his works in auctions, in museum collections, and at exhibitions both home and abroad."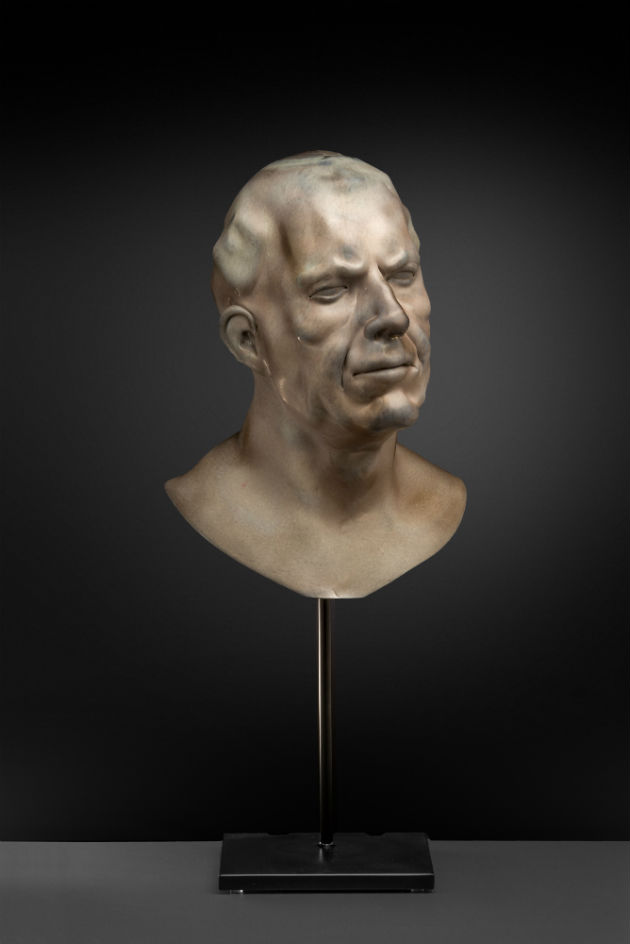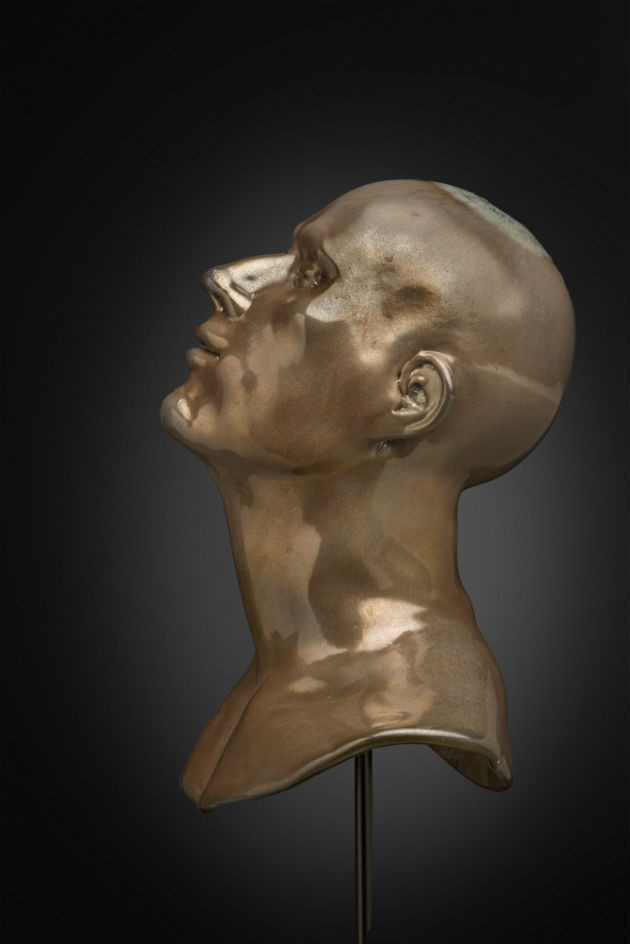 Martin Janecký, Ruce (Hands), 2018, hand blown glass, inside sculpting (photo: Gabriel Urbánek)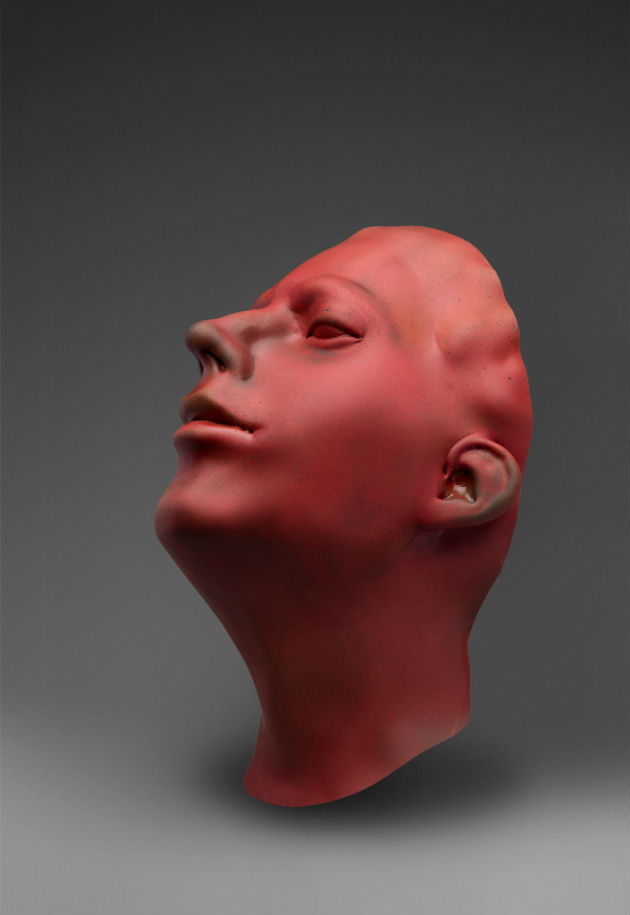 Janecký himself is succinct about his work philosophy. And when he finds himself in his studio in Alaska it is all business. "I don't go out into the forest to hug trees so as to gain some new inspiration. Rather, I have a predetermined subject matter, and am guided by that." He continues: "I need to be sealed-off when working on my art. I like the idea of being able to completely screw something up and not have everyone there to see it... At the same time, I am rather passionate and tempestuous. But I can also be extremely joyous when something turns out well."
"He is a srdcař [slang for firebrand] as glassmakers call them. And today such firebrands are as rare as saffron. But without such figures, many pioneering novel approaches may not be forthcoming," continues Petrová. "And it is interesting that Czech glass has more such characters than elsewhere." Turning back to theory, the glass expert also points to another aspect of Janecký's work: "It is fascinating that Martin essentially stood up to the existing 'Czech school of glass' established approach, which up to that point had maintained hot glass projects to be undertaken mostly in collaboration with expert craftsmen, and that one should create artistic ideas independently. This is because, to a certain degree, craftsmanship assumes utilising well-established methods, and reduces the ability to move the fine arts in trailblazing new directions." But Janecký's mindset, argues Petrová, tends to have a closer connection with the American "Hot Glass Movement", including traits such as an ability to communicate with the public during presentations, courses and demonstrations. "Realism in glass? For many reasons we detected fierce opposition to combining glass and realistic forms... but that is yet another concern which does not trouble Martin one bit," concludes Petrová.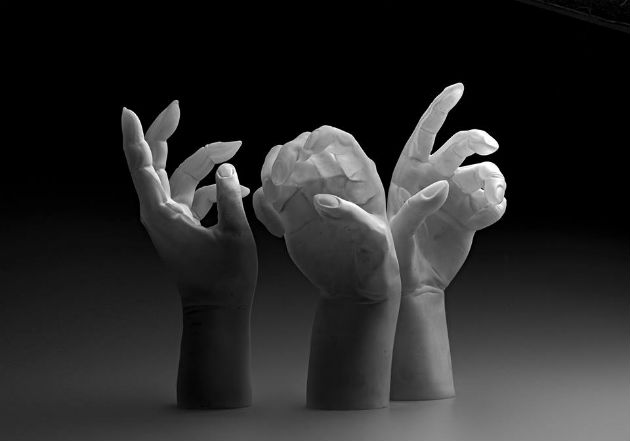 Head figures from the Exprese exhibition, hand blown glass, inside sculpting (photo: Gabriel Urbánek)
One significant influence for Martin Janecký was aforementioned US glass artist William Morris, who born in California in 1957. "He climbed 'inside the bubble', and began to mould something. I worked for him for about a year before he retired (in 2007). And I learned a great deal there," recalls Janecký. Having visited the artist's recent Prague-based Exprese exhibition, Sylva Petrová offers the following evaluation of Janecký's artistic methodology: "I would suggest that it there is near perfection in terms of expressive capabilities, and that comprises the integrity of the two key elements – meaning artistic sensibilities and tradecraft. He no longer feels compelled to attract an audience with 'clever subjects' such as skulls or babies. And his head figures flawlessly reflect true anatomy, and indeed better reflect Janecký's own creative ideas than would the option of following archetypal templates. He is maturing!" "I continue to learn, and continue in my efforts to understand this material. Every day. I both love and detest glass in equal measure," says the artist in characteristically definitive style.
25. 4. 2018 Text: Tereza Lišková, Portrét (2018); video (2014), Tomáš Princ, Translated by: Dominik Jůn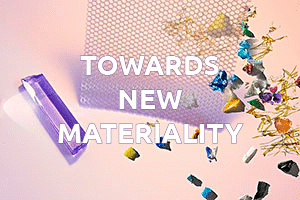 LATEST COMMENTS