What Matters
Future Materials Budapest: Biodesign can treat nature as an obstacle
The Moholy-Nagy University of Art and Design held its second Future Materials conference in Budapest in late September, where more than twenty leading biodesigners, scientists, and material engineers from around the world presented visions for using new materials to ensure a more sustainable future. Here is MatériO' Prague's brief report from the conference.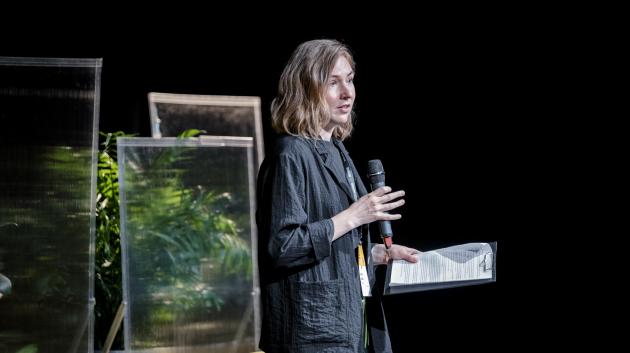 Authors: Valérie Záhonová and Huy Pham • Photo: Máté Lakos
---
Emma van Der Leest from BlueCity in Rotterdam launched the conference with a presentation on the potential for biodesign to be a whole new field. She defined biodesign as "incorporating living organisms such as bacteria, fungi, algae, or cells into the design process as building blocks, material sources, objects, tools, or even a whole product itself." As a practising designer, she showcased contemporary trends and the possible directions biodesign could take. Besides applications in architecture (such as concrete blocks produced by bacteria) and the fashion industry (mycelium as a leather alternative), biodesign principles are slowly starting to penetrate into cosmetics (palm oil alternatives) and the food industry (vegan substitutes for animal products). Biodesign and biofabrication have enormous potential particularly in healthcare, with tissues or entire organs being grown with the help of living organisms.
Fermentation may lead the way to a future in which coffee and milk are produced in labs, without needing agriculture or the natural processes associated with farming. But would we want that to be our future? For which industries can biodesign shine the way? Could it lead us down a blind alley?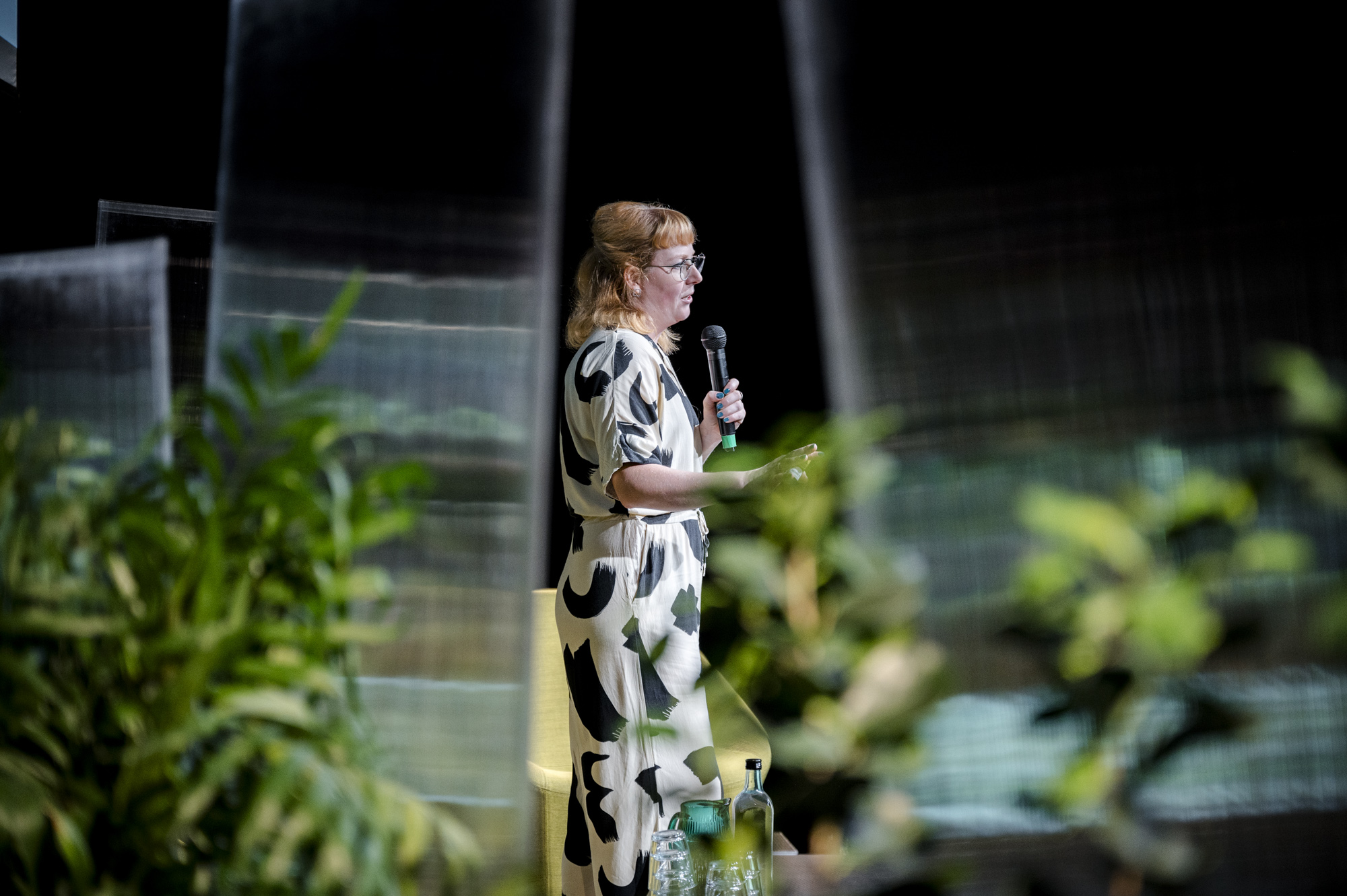 Emma van der Leest spoke about the potential of biodesign. Photo: Máté Lakos
In his talk, Oron Catts, an artist and researcher at the University of Western Australia, called on the audience to take a more critical look at biodesign and the aura of optimism surrounding it. He said that biodesign must not be viewed as another tool that will allow us to grow unchecked. "Companies sell us the illusion of consumption without consequence, in the idea that we can somehow decouple nature from means of production, in the name of sustainability," he told the conference. "Biodesign treats nature as an obstacle to overcome." He also cited scientific discoveries such as lab-grown meat, the acquisition of cellulose without the felling of trees, and genetic engineering, which are the focus of his speculative art projects.
The conference also presented a large number of startups and researchers who have noted a shift towards the commercialisation of their biodesign and biomaterial projects. Orkan Telhan at Ecovative showcased the U.S. company's portfolio of mycelium products and their plan to take mycelium into the meat-free market. Veronica Ranner at Singapore's Nanyang Technological University is studying possibilities for modifying silkworms and transforming silk into biocompatible films and plates which could be used in medicine. The UK's DeakinBio unveiled biocomposite tiles produced from algae and aquafaba.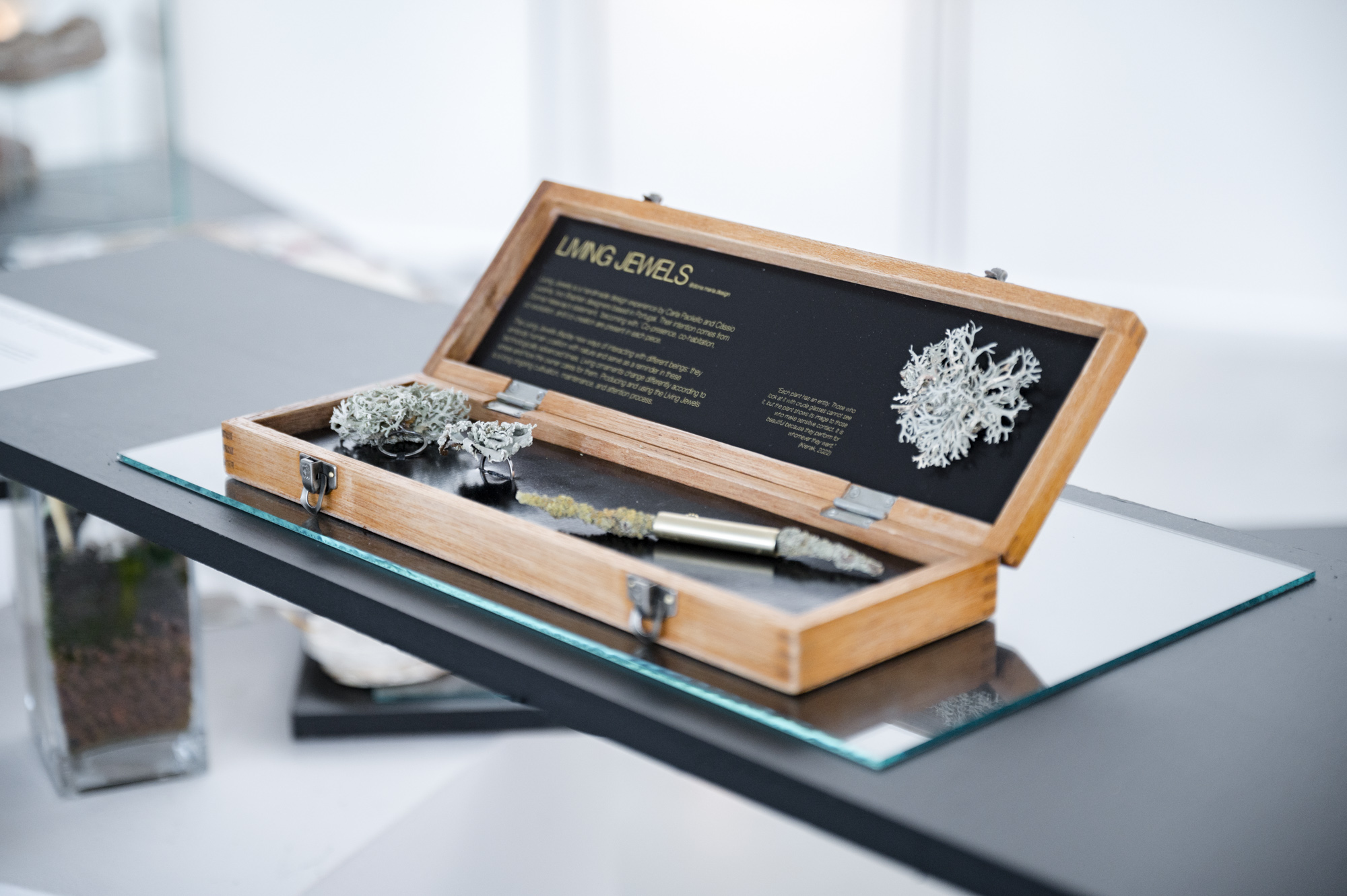 Living jewels. Photo: Máté Lakos
"Our second Future Materials Conference was an action-packed event that drew around three hundred attendees to our campus, with an additional five hundred participants watching the live stream," explains Lasma Ivaska, the director of the MOME Innovation Centre. "I was especially pleased to see the event resonate with people from across the CEE region, not just those in Budapest. We sometimes overlook that material innovation isn't exclusive to countries like the UK or the Netherlands. In fact, there's an abundance of talent, drive, and curiosity in our own region. However, to heighten the visibility of CEE material research and design, we first need to strengthen the regional connections."
You can view a recording of the live stream from the conference at:
https://www.youtube.com/watch?v=rgv31wuQ3YU&ab_channel=MOMEBudapest
https://www.youtube.com/watch?v=YGByEfIdaHc&ab_channel=MOMEBudapest
7. 11. 2023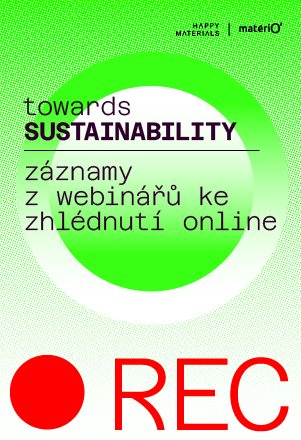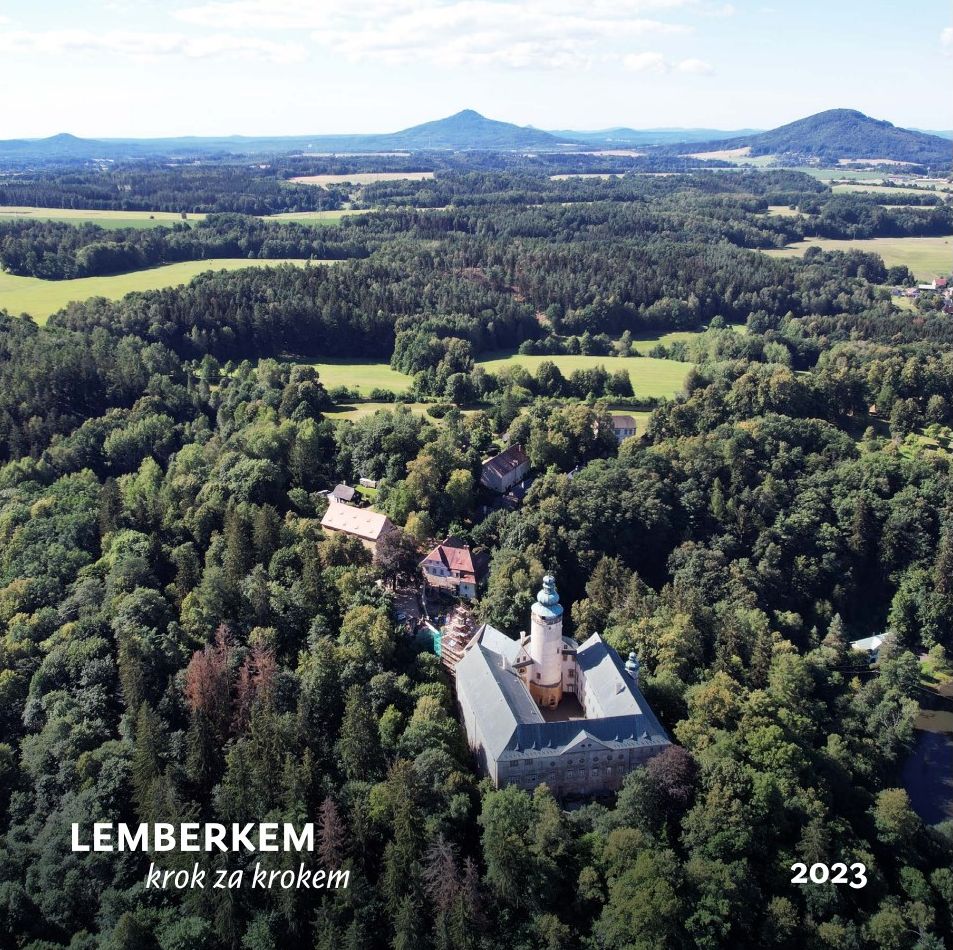 LATEST COMMENTS