Opinion
Eliška Svobodová: Better buy him a real instrument, these are just toys
I set off to my favorite toy store. I wanted to buy a present for my nephew. This year, I knew what I was going for: he wished for a harmonica and – as the "musical aunt" – I had to support that. I aimed for the shelf full of beautiful, colorful, wooden instruments from a French company Janod, and bought a harmonica.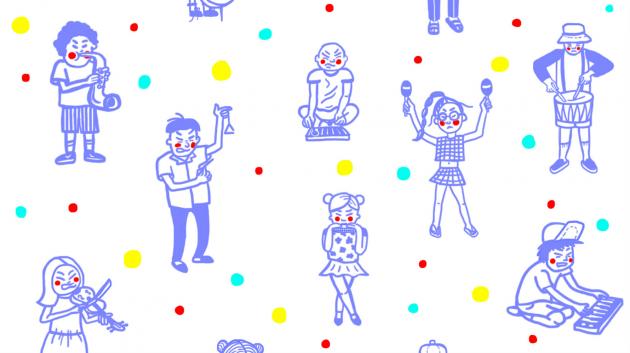 ► českou verzi článku najdete zde
I didn't want to put it to my mouth at the store and try how it sounds. I blew into it when I was in the street. What followed was nothing but a major disappointment: the dotted, visually delightful thing gave off just tuneless screeches. I went back to the store, telling the sales assistant it was out of tune and I wanted to change it.
She was very helpful and willingly went through all the harmonicas she had displayed, even the more expensive kinds with a picture of a tiger from a company Djeco, and she let me blew in them. All of them were out of tune. "Yes, I can hear it too, they are out of tune. After all, they are just toys," she said smiling, and suggested I go to a music store. I was stunned – "Are you serious? Does that mean that toys for children don't have to be in tune?" I realized that there is a far wider problem rising ahead of me that I – as a music teacher – should reflect on.
The French company Janod, apart from harmonicas, also makes little pianos, xylophones, accordions, ukuleles and drums. On their website, they place them in the "Role Playing Toys" section – a section of toys that let children play the game of pretending to "be someone". In case of musical instruments though, it is more than "playing to be in the Chocolate Factory." The children don't play that they are playing music; they are actually playing it. And when they aren't provided with a quality instrument, the result cannot possibly satisfy the child nor those around him – parents who have out of tune trumpets or "playing organ" at home surely know what I mean.
The quality of the first instrument and the ability to handle it often determines whether or not the child will want to pursue music at all. To this day, my grandmother regrets that she had nothing but an old flute, which was almost impossible to play – and the instrument had discouraged her completely.

While purchasing a toy for a child, you are most likely to encounter a number of criteria regarding safety, health harmlessness, durability, washability, or eco-friendliness. On The Czech Trade Inspection Authority website, you can find tens of articles covering this topic. Sometimes with curious headlines such as "CTIA warns about a furry frog with a sucker" or "Revolver – a toy that threatens your child's health".
In connection to those little toy instruments, a problem arises that is almost not spoken of: out of tune kids' toy instruments may affect proper forming of musical hearing of the child and the ability to perceive, or rather not perceive, whether or not the melody is in tune. Children who come to contact only with substitutes – out of tune xylophones, and selfplaying twinkly whatnots – and do not have the opportunity to hear actual musical instruments, will have a problem refining their tonal feeling in the long run.
These toy instruments don't usually appear on the list of defective toys though, they do meet the usual criteria: they don't consist of small parts which the child could swallow, they can't harm him, they are not toxic, they are easy to wash, and most of the time, they are unbreakable. As a result, they represent a danger that parents without more sensitive musical hearing and even the CTIA may not detect.
On top of that, the Janod company manufactures the toys from sources certified by FSC (Forest Stewardship Council) – meaning wood that comes from responsibly managed forests, maintaining biodiversity and the rights of local citizens. From relatively eco-friendly sources, they make toys that are not children hearing friendly.
It is sad, that these products sell in a store that I consider to be a unique place full of original, imaginative toys fostering creativity – which are otherwise not quite available in the Czech Republic. I would expect something like that in a place selling just cheap plastic objects. In the end, I went to a music store and bought a quality harmonica by Hohner company for the same price. It does not have a picture of a tiger on it, nor it is dotted, but it is in tune!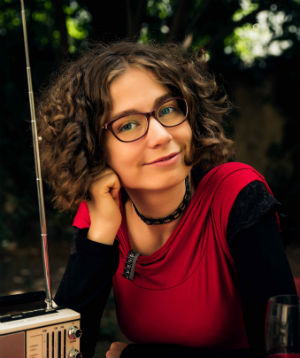 Eliška Svobodová is an editor of Material Times. She graduated from College of Media and Journalism, Composition at Jaroslav Ježek Conservatory and Musicology at Charles University. Since 2011, she works in the Czech Radio where she cooperates with stations Czech Radio – Vltava and Czech Radio – Jazz, you can hear her in the Jazzofon or Čajovna broadcast. She is a piano teacher in Dobeška Studio and a band-master of kinder-jazz band Fanfán Tulipán.
31. 12. 2015 Illustration by Barbora Tögel, translated by Anna Šopovová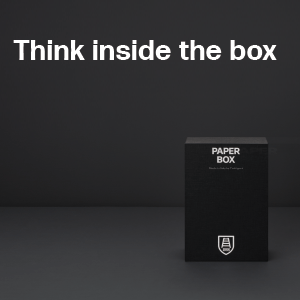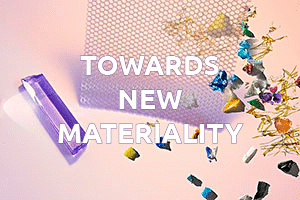 LATEST COMMENTS